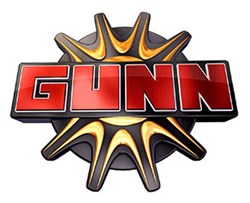 One Simple Price
San Antonio, Texas (PRWEB) September 13, 2013
As hard as it is to believe, 2013 is rolling toward its final quarter and in the car business that means auto makers are about to roll out next year's models. That's great news for fans of the Chevy Silverado. The long awaited arrival of the lighter and more fuel-efficient 2014 Chevy Silverado is here and Gunn Chevrolet has already received the first shipment of the new models. Gunn considers this reason to celebrate, and has put together an event commensurate with the occasion.
Gunn Chevrolet is proud to announce a 2014 Chevrolet Silverado 1500 Launch Party on Wednesday, September 18, 2013 at their showroom located at 12602 IH 35 North in San Antonio, Texas. Silverado specialists will be on location to answer all questions about the latest edition of the perennially best-selling full-size pickup truck. Not only will customers have their questions answered about the 2014 Chevrolet Silverado 1500, but also there will be a live comparison demonstration between Chevy's latest offering and two of its competitors' models: the 2013 Ford F-150 Lariat and the 2013 Ram 1500 Laramie Longhorn. Also on hand will be the award-winning barbecue from San Antonio's own Smoke Shack and the Games2U 'Big Rig' trailer filled with entertainment for the whole family. Gunn Chevrolet is truly pulling out all the stops to celebrate the 2014 Chevrolet Silverado's arrival.
Since this newest Silverado 1500's unveiling at this year's auto show in Detroit, Michigan, the anticipation has grown to a fevered pitch. Part of the reason for the growing excitement is Chevy's renewed commitment to improving the Silverado's fuel economy without cutting into the pickup's legendary power and performance. With the introduction of their noticeably beefier fuel-sipping V6 EcoTec3 engine, the competition has a right to be nervous. Even Chevy's legendary V8s have been redesigned to accommodate today's fuel economy demands and all of these hardware changes, and much more, will be front and center at the Gunn Chevrolet 2014 Chevy Silverado Launch Party.
Since 1955, the Gunn Automotive Group has been a mainstay in the greater San Antonio area. Locally recognized as one of fastest-growing companies in San Antonio, the Gunn dealerships have earned the prominent distinction of growing into one of San Antonio's largest privately-owned companies. Their "One Simple Price" business model has been proven to be a success in the San Antonio car market for nearly 20 years and shows no signs of slowing down. Taking a cue from their business legacy, Gunn is proud to serve the San Antonio community with a blow-out celebration to launch the latest edition of Chevy's legendary pickup truck line.
September 18th is sure to be a momentous day for San Antonio, thanks to Gunn Chevrolet's 2014 Chevrolet Silverado 1500 celebration. The event starts at 6:30 pm, and is definitely one not to be missed!