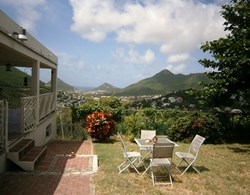 Century 21 Island Realty is conscious of the needs of the first time buyers who are mainly young professionals or buyers with young families. Our agents know these buyers want the best for their money.
Cole Bay, St. Maarten, Dutch Caribbean (PRWEB) September 30, 2013
Century 21 Island Realty of St. Maarten/St. Martin has seen an increase in first time home buyers entering the real estate market. These buyers, represented mainly by young professionals and people with young families, are keen to stop pouring money into rent and acquire a mortgage.
Century 21 Head Broker Ritika Asrani says this group of buyers are entering the market at the right time, because they have the advantage now as the real estate market recovers further and more properties are becoming available.
The latest buying trends also show that these first time buyers are more likely to choose a fixer-upper, instead of a ready-to-live in-home. This could be a result of buyers becoming savvier about outfitting existing homes to suit their particular needs, Asrani explains.
Keeping a breast with real estate market trends is key for Century 21 Island Realty. "This is why our agents know these buyers want the best for their money. This is why our listing of homes and condos priced up to US $350,000 has grown," Asrani says.
Chief among the properties for first time buyers who are on a tight budget is the Green Arch project in Sucker Garden. These three-bedroom townhouses combine ultra modern conveniences and the hominess of Caribbean Living. This project is in the initial stages and is exclusively listed with Century 21 Island Realty.
Century 21 Island Realty also has several condos listed from US $99,000 to villas up to US $350,000. These properties run the gamut of locations the island has to offer from ocean views to cosy hillside hideaways.
First time home buyers are considering fixer-uppers that are on the market. "Most first time buyers, from our experience, want a move-in ready home. This is not always the best budgetary option. A fixer-upper is not as daunting as it may seem. We have had buyers who were reluctant to get a property in need of repairs and overhaul, but now there is a change in the market with more first time buyers wanting to get more hands on," Asrani said.
A fixer-upper will also help the first time buyers to build equity over time so they may later move up and into their second-stage home that better reflects their expectations, according to Century 21 Island Realty.
Buying a starter home or investment property on St. Maarten is money well spent, Asrani says. Prices for properties on St. Maarten have remained relatively steady in spite of the global financial crisis. "We have not seen any drastic sliding of property prices nor do we expect it. This makes buying property in here a good investment choice," Asrani says.
About Century 21 Island Realty
Experience and knowledge of St. Maarten/St. Martin, Saba, Statia, St. Barths and Anguilla are cornerstones of Century 21 Island Realty in St. Maarten. Our realty company has been voted as number one in St. Maarten for five consecutive years. Century 21's agents recognize that their reputation is their strength. Reputation is indeed a plus, because the majority (some 80 per cent) of Century 21's business is generated via client referrals, many from the luxury market. The management team has the most accomplished professionals in real estate. They represent more than 50 years in the business.