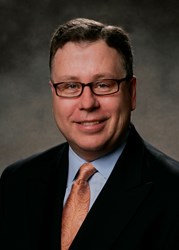 Washington, DC (PRWEB) September 16, 2013
Family physicians should act now to reduce the risk of being unfairly tarnished by misleading or inaccurate payment disclosures made via Obamacare's so-called "Sunshine Act" provisions, cautions LeClairRyan attorney Patrick J. Hurd in the latest issue of Family Practice Management, a peer-reviewed journal published by the American Academy of Family Physicians.
"The Sunshine Act requires pharmaceutical, medical device manufacturers, and group purchasing organizations to report all cash payments, gifts, and other 'transfers of value' made to physicians and teaching hospitals each year," Hurd notes in a Q&A article that appears in the journal's Sept.-Oct. issue. "While the reporting requirements don't apply to physicians themselves, physicians should want to watch for errors in the reported data and be prepared to discuss the information with patients."
The veteran healthcare attorney is a senior counsel in LeClairRyan's Norfolk, Va., and Washington, D.C. offices, and is a member of the national law firm's Affordable Care Act practice area team. In the article—titled "The Sunshine Act: How to Avoid Getting Burned"—Hurd provides a comprehensive overview of these important provisions and the circumstances in which they could lead to unintended, adverse consequences for family physicians.
The Q&A begins with Hurd's detailed description of exactly the types of "transfers of value" that are covered under the act, which is designed to make more transparent the financial relationships that sometimes develop between physicians and industry suppliers. For example, honoraria, gifts, food and beverages, entertainment, travel and lodging and even charitable contributions made on behalf of a physician are all covered under the act, in addition to more direct payments, Hurd notes.
Each category of value-transfer also has its own subset of rules, the attorney notes. Meals are a good example. "For Continuing Medical Education conferences in which meals are provided to a large group of attendees, making it difficult to establish the identities of the physicians who received the meal or snack, reporting will not be required," Hurd explains. "But all other meals, such as lunches provided by sales representatives at physician offices or drug company-sponsored dinners, represent a transfer of value that must be reported if the cost is $10 or more per person. The payment amount allocated to each physician is the total value of the items provided divided by the total number of individuals consuming them, including all office staff and other personnel, even if such individuals are not considered 'covered recipients.' "
As a best practice, Hurd advises, medical offices might consider alerting their sales reps to their desire to keep meal costs below $10 a person. "For organized events, practices can ask staff to sign-up for the meal in advance, so that the practice can notify the rep the allowable budget based on the number of attendees expected," Hurd says. "Remember, however, that even if individual meals are kept below $10 per recipient, more than 10 of those meals over the course of the year may exceed $100 and result in a physician being reported anyway."
This strategy will be more difficult if the food has been dropped off by a supplier, because the representative is unaware of how many people will be consuming the food and will likely divide the total cost by the number of doctors and staff on the payroll, Hurd adds. "Practices should decide now whether they want to continue accepting these kinds of lunches from sales reps," he advises.
The overall point of the article is not that family medical practices are rife with conflicts of interest or illegal or unethical business relationships, Hurd notes. Rather, it is that the risk of public disclosure of erroneous and/or misleading information—information that could permanently harm the reputation of the practice—simply goes up in proportion with the volume of reported data.
"The Centers for Medicare & Medicaid Services is required to provide information to physicians before the annual transparency reports are made public," Hurd notes. "Physicians will be able to view the information through an online portal. [They] may also register with CMS to receive email notification about the review process … First and foremost, physicians must become familiar with the new federal Sunshine Act rules as well as any applicable state Sunshine requirements. Someone in the practice should be responsible for assuring that physicians have the latest information."
About LeClairRyan
As a trusted advisor, LeClairRyan provides business counsel and client representation in corporate law and litigation. In this role, the firm applies its knowledge, insight and skill to help clients achieve their business objectives while managing and minimizing their legal risks, difficulties and expenses. With offices in California, Connecticut, Massachusetts, Michigan, New Jersey, New York, Pennsylvania, Virginia and Washington, D.C., the firm has approximately 350 attorneys representing a wide variety of clients throughout the nation. For more information about LeClairRyan, visit http://www.leclairryan.com.
Press Contacts: At Parness & Associates Public Relations, Marty Gitlin (631) 765-8519, or Bill Parness, (732) 290-0121, parnespr(at)optonline(dot)net