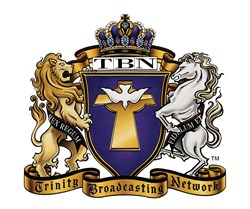 Here at TBN, we join the rest of the nation in thanking the City of Birmingham for its sacrifice for liberty.
(PRWEB) September 11, 2013
Trinity Broadcasting Network, the world's largest religious network and America's most-watched faith channel, has been on the scene in Birmingham, Alabama over the past several weeks as it partners with the city on a series of exclusive programs commemorating the 50th anniversary of the tragic bombing at Birmingham's 16th Street Baptist Church that killed four girls September 15, 1963. That attack, carried out by a local racist group, is considered by many historians to have marked a major shift in America's historic civil rights struggle.
On September 13th, TBN's signature music and ministry program "Praise the Lord" will air the first of these historic commemorative programs from Birmingham's Kelly Ingram Memorial Park. Hosted by Grammy Award-winning gospel singer Donnie McClurkin, along with actor, songwriter, and TBN regular Clifton Davis, this exclusive TBN special will feature a memorable lineup of guests, including Birmingham Mayor William Bell; Dr. Bernice King, daughter of civil rights leader Dr. Martin Luther King; noted civil rights attorney Willie Gary; Major League Baseball legend Darryl Strawberry; world-famous cross-carrying evangelist Arthur Blessitt; Grammy and Dove Award-winning gospel singers Cece Winans and Jason Crabb; and many others.
Mayor Bell expressed his appreciation for TBN's partnership with Birmingham in commemorating the tragic bombing that rocked his community — and helped awaken Americans to the injustice at work in their nation. "Just as the events of 1963 went around the world to let people know change was coming, because we could not let evil stand in Birmingham, Alabama," he said, "now we will go around the world to let people know that this change is still moving forward, still touching lives."
TBN Vice President Matthew Crouch said that the national racial reconciliation that ultimately grew out of the tragic bombing has been an inspiration for TBN over its 40 year history. "Here at TBN we join the rest of the nation in thanking the City of Birmingham for its sacrifice for liberty," he said. "We are humbly grateful for the opportunity to participate in this solemn observance."
This exclusive TBN program commemorating America's civil rights struggle will air Friday September 13 at 7 p.m. Pacific Time (9 p.m. Central, 10 p.m. Eastern). The program will be re-broadcast Monday September 16 at 2 p.m. Pacific (4 p.m. Central, 5 p.m. Eastern).
To find out more about the 26 (and growing) members of the Trinity Broadcasting Family of Networks, visit us online at http://www.tbn.org.