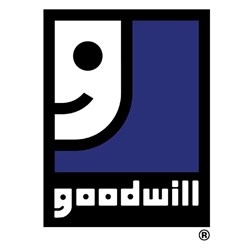 "Consumers get great deals at participating Bon-Ton Stores while helping Goodwill fund programs that help individuals and families in their communities."
Rockville, MD (PRWEB) September 12, 2013
While New York Fashion Week highlights super-chic trends for the coming year, consumers can update their wardrobes with fabulous fashion finds right now thanks to The Bon-Ton Stores and Goodwill.
The semi-annual Goodwill Sale, taking place September 19 through October 5, rewards shoppers for donating gently used clothing to any of the 272 Bon-Ton Stores locations. For each donation, donors will receive a coupon to purchase the latest fall fashions at their local Bon-Ton, Bergner's, Boston Store, Carson's, Elder-Beerman, Herberger's or Younkers stores. Customers will receive discounts up to 25 percent on nearly everything in the store, such as women's, men's and children's apparel, shoes, handbags, home items, luggage, including 15 percent off cosmetics and fragrances.
Bon-Ton donates all items received to Goodwill Industries® where they will be sold at Goodwill stores in the communities where they are collected, and the revenues will fund job training and community-based services to help people find jobs and build their careers. Those who donate during the Goodwill Sale can take pride in knowing their donations provide numerous job opportunities for people with disabilities and disadvantages.
"We're grateful for longstanding partners like the Bon-Ton Stores, which help us bring Goodwill's message to thousands of shoppers and donors," said Jim Gibbons, president and CEO of Goodwill Industries International. "Consumers get great deals at participating Bon-Ton Stores while helping Goodwill fund programs that help individuals and families in their communities."
This marks the 19th year of the partnership between Goodwill and Bon-Ton. Customers may register at Millionactsofgoodwill.com for their chance to win a $100 gift card instantly and be entered to win the Grand Prize sweepstakes. One lucky winner will have his or her Bon-Ton card paid off, up to $2,500. See official rules online for details. In addition to job training and career development programs, Goodwill also provides support services to help people strengthen their families, including free tax preparation, financial education and youth mentoring.
"The Goodwill Sale is a favorite among our customers because they can donate to a great organization and receive special deals on new fall merchandise at Bon-Ton," said Brendan Hoffman, president and chief executive officer of The Bon-Ton Stores, Inc. "The partnership with Goodwill is such a good fit because we are both community-minded organizations that want to create opportunities for individuals to thrive in the workplace."
About Goodwill Industries International
Goodwill Industries International is a network of 165 community-based agencies in the United States and Canada with affiliates in 13 other countries. Goodwill is one of America's top 25 most inspiring companies (Forbes). Goodwill agencies are innovative and sustainable social enterprises that fund job training programs, employment placement services and other community-based programs by selling donated clothing and household items in more than 2,700 stores and online at shopgoodwill.com®. Local Goodwill agencies also build revenue and create jobs by contracting with businesses and government to provide a wide range of commercial services, including packaging and assembly, food service preparation, and document imaging and shredding. In 2012, more than 6.7 million people in the United States and Canada benefited from Goodwill's career services. Goodwill channels 82 percent of its revenues directly into its programs and services.
To find a Goodwill location near you, use the online locator at http://www.goodwill.org, or call (800) GOODWILL. Follow us on Twitter: @GoodwillIntl and @GoodwillCapHill, and find us on Facebook: GoodwillIntl.
About The Bon-Ton Stores, Inc.
The Bon-Ton Stores, Inc., (NASDAQ: BONT) with corporate headquarters in York, Pennsylvania and Milwaukee, Wisconsin, operates 272 department stores, which includes 10 furniture galleries, in 25 states in the Northeast, Midwest and upper Great Plains under the Bon-Ton, Bergner's, Boston Store, Carson's, Elder-Beerman, Herberger's and Younkers nameplates. The stores offer a broad assortment of national and private brand fashion apparel and accessories for women, men and children, as well as cosmetics and home furnishings. For further information, please visit the investor relations section of the Company's website at http://investors.bonton.com. Facebook.com/BonTon Twitter: @BonTon