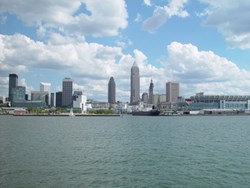 This trend of new small business financing is a good sign that our economy is finally recovering.
New York, NY (PRWEB) September 11, 2013
According to these most recent industry specific statistics, financing has increased to general automotive repair shops (up 24%), grocery stores (up 39%), and fast casual restaurants (up 30%), among others.
"The specific industries in this report that are showing an increase in financing are made up of the classic "Mom and Pop" businesses, the kind that America was built on," said a company spokesperson from Principis this morning from their New York office. "Typically the hardest hit in a recession, they are also the last to recover. This trend of new small business financing is a good sign that our economy is finally recovering."
The August 2013 employment report from The Bureau of Labor Statistics (US Department of Labor) confirms the upswing in the economic situation. Unemployment, once at nearly 10%, is down to 7.4% nationwide, with employment rising in retail trade, food services, financial activities, and wholesale trade. Bars and lounges, another industry seeing an increase in employment, is also on the Principis report with a 13% rise in financing activity.
Lending Activity Going Up based on Projected Consumer Behavior
Consumer discretionary spending seems to still be down somewhat, as funding for industries such as tattoo parlors (down 26%) and custom auto shops (down 37%) is still weak. Others on the down side are limo services (down 40%), custom clothing (down 25%), and sporting goods stores (down 17%). Beauty parlors saw a decrease of 8%, but that is expected to rise as the year progresses.
"Consumer behavior isn't all that difficult to predict if you use common sense," said the Principis spokesperson. "When times are tough, you buy the essentials and leave the luxuries for better times. Business owners know this, so they are reluctant to seek small business loans when the economy is down. These industries also tend to sell higher ticket items, meaning that cash reserve funds last a little longer than they would with a more mainstream small business. Additional working capital is only needed when those reserves run low."
Small business lending is expected to increase again in September and October. According to Reuters, the 4 ½ year low in unemployment numbers will most likely cause the federal government to cut back on the $85 Billion in bonds it has been buying each month to keep interest rates low. The possibility of increasing interest rates by year-end has many business owners seeking the small business financing they need now, rather than later.
Merchant Cash Advances and Growth in the US and Global Economies
"One of the most common funding vehicles for small business owners is the merchant cash advance option," said the Principis spokesperson. "This type of small business financing works as a purchase of a merchant's future sales receipts. Many of the industries on our "down" list this year are anticipating a big holiday season, so we're expecting to see some of those funding numbers rise. The economy, despite what the naysayers are proclaiming, has actually been improving steadily."
Another encouraging sign that the economy has finally turned around is that almost all of the new jobs added in August 2013 were in the private sector, with factory, manufacturing, and retail jobs leading the way. Earnings for employees are up too, by .2%, and the average workweek increased to 34.5 hours, up from 34.4. All of these are indicators of a growing economy.
"Our business is very much dependent upon the state of other businesses in the United States and abroad, so our numbers are a reflection of what's happening economically around the globe," said the Principis spokesperson. "Our prognosis right now, based on what we're seeing, is that 2013 may the year we finally emerged from the wreckage of the recession."
Principis Capital is a leader in small business financing, offering merchant cash advances to merchants in retail, manufacturing, and service industries across the United States and Canada. To learn more about Principis Capital click here.