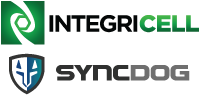 We were amazed at the level of community support for Caroline and Levine Children's Hospital.
Washington, DC (PRWEB) September 11, 2013
Leading mobile security event correlation provider SyncDog today announced a sponsorship of the 7th Annual SBC Charity Golf Outing to raise money for Levine Children's Hospital in Charlotte. SyncDog, a division of mobile security consultancy and solutions provider IntegriCell Group, will be participating in their second consecutive SBC Charity Golf Outing to benefit LCH.
The SBC charity event takes place every October in memory of Sweet Baby Caroline who, in March of 2007, was diagnosed with a Congenital Heart Defect called Hypoplastic Left Heart Syndrome (HLHS) with Mitral Stenosis and Atrial Stenosis. Shortly thereafter, Caroline had the first of what was to be three open heart surgeries. The first open heart surgery was successful and her heart responded well to the surgery. However, soon afterwards Caroline contracted several blood infections as a result of the prolonged medical interventions into her body. On Sunday June 17th, 2007, after 103 days in the Cardiovascular Intensive Care Unit, Caroline lost her fight against the Heart Defect. HLHS is one of the most complex cardiac defects seen in the newborn and remains probably the most challenging to manage of all congenital heart defects.
"Until we went through this experience, we had no idea how many children are born with heart defects each year," said Michael Jackson, Caroline Elizabeth (Sweet Baby Caroline) Jackson's father. "As a result, we felt compelled to do something to raise awareness and money to contribute directly to Pediatric Cardiovascular care. The Annual SBC Golf Tourney has become a great way to achieve this."
Two years ago while traveling on business, IntegriCell managing partner and SyncDog CEO Jonas Gyllensvaan heard Sweet Baby Caroline's story and decided to chip in.
"We heard about this event while visiting some customers in Charlotte and were amazed at the level of community support for Caroline and Levine Children's Hospital," said Gyllensvaan. "What Michael and his wife have been able to accomplish in a short period of time here, is truly remarkable."
The SBC Charity Golf Outing is presented by e-Cycle, an enterprise wireless buyback and recycling company based in New Albany, Ohio. According to the e-Cycle website, e-Cycle helps organizations and individuals take a more responsible, secure and profitable approach to wireless phone and tablet recycling. e-Cycle collects used mobile devices, reimbursing businesses and individuals for devices that retain value and recycling all others at no charge.
The SBC Charity Golf Outing has attracted additional major corporate sponsorships from AT&T, BlackBerry, Chick-fil-A, Sprint and many others. In one of the more creative ways to reach their goal of $150,000 for LCH, SBC will be selling golf balls to be dropped onto a green by a helicopter the day of the event. The person that purchases the ball that lands closest to the hole will win half the pot, with the remaining half donated to LCH. At $20 per golf ball, Jackson expects as many as 1,000 balls being dropped from the helicopter. For more information on the SBC Charity Golf Outing, please click here to visit the event website.
About IntegriCell:
The IntegriCell Group is the parent company of IntegriCell Consulting and SyncDog, Inc. Since 2010, IntegriCell Consulting has established itself as a globally-recognized leader in mobile security for enterprises and governments. Through management consulting and system integration engagements, IntegriCell has delivered solutions that manage the threats and vulnerabilities that exist throughout the mobile ecosystem. Whether the vulnerabilities lie in backend carrier switches, towers, backhaul network infrastructure, handsets or applications, the IntegriCell team has helped their customers solve the most difficult mobile security problems. For more information on IntegriCell, please visit http://integricell.com.