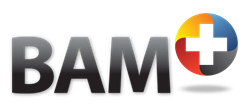 Just like a castle has many lines of defense against attackers, BAM+ has been built with many lines of defense against false alerts.
Austin, TX (PRWEB) September 17, 2013
As a result of major regulatory scrutiny in larger financial institutions, regulators and law enforcement expect criminals to shift their money laundering and fraud activities to community and regional institutions. To help these financial institutions prepare for this shift, Banker's Toolbox is proud to announce the release of the next generation in BSA/AML and fraud prevention technology, BAM+. This next generation detection system can handle the expected increase in suspicious activity better than other automation programs because it overcomes false hits generated by rules based systems, while also supplementing pure behavioral or artificial intelligence based systems. BAM+ does this by introducing multi-dimensional SmartScenarios that capture more truly suspicious activity and minimize false hits.
"The key to dealing with the expected shift of suspicious activity will be choosing an automation program that can catch truly suspicious activity without adding hours of extra work through false-alerts," says Daniel Cho, Banker's Toolbox CEO. "Just like a castle has many lines of defense against attackers, BAM+ has been built with many lines of defense against false alerts. BAM+ will squeeze out the inefficiencies in BSA programs by allowing financial institutions to cut down on false positives and focus on real cases."
One BAM+ beta user, Joe Soniat, the BSA Administrator from Union First Market Bankshares, highlights improved efficiencies. "We have been using BAM effectively for years, however in beta testing BAM+ we have seen dramatic enhancements," says Soniat. "We compared our BAM use in the first quarter of 2012, to our BAM+ use in the first quarter of 2013 and found that BAM+ allowed us to be 32 percent more efficient with our time and staff. With the SmartScenarios in BAM+ we generated 40 percent fewer alerts and caught more truly suspicious activity."
Other new features include a streamlined case management system that will simplify workflow and leave an automatic audit trail for upcoming exams or future investigations. A new activity dashboard will provide management level intelligence with a clean overview of the organization's workload, enabling increased efficiency and productivity. These features will empower financial institutions to efficiently position their current staff and allow them to grow freely without added costs.
To find out more about BAM+ please register to attend our free webinar on real world BSA/AML scenarios you could be missing and how BAM+ would catch them.
About Banker's Toolbox, Inc.
Austin, TX-based Banker's Toolbox, Inc. helps community financial institutions manage risk and streamline compliance examinations. The company's product suite consists of proven solutions for money laundering detection and reporting, risk management through fraud and kite prevention, secure wire processing automation, and commercial real estate loan portfolio risk assessment. The Banker's Toolbox team is a unique combination of seasoned bankers, former regulators, and information technology consultants who specialize in designing, developing, and implementing risk management solutions while providing unparalleled customer service. For more information, visit the company's website at http://www.bankerstoolbox.com.