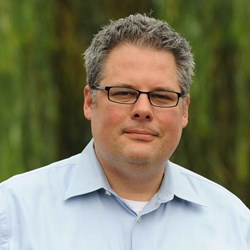 Redwood City, CA (PRWEB) September 12, 2013
Picaboo, a premier provider of photo books and other custom photo products, announced today the addition of Mike Etheridge as Chief Financial Officer. Mike brings over 20 years experience with online media and high technology companies, and will oversee the company's financial and legal operations as well as human resources.
With a track record of helping scale growth and profitability as well as successful corporate transactions, Mike brings a wealth of experience to the Picaboo executive team. He joins Picaboo from IGN Entertainment, where he was VP Finance and played a key role in the company's sale last February to Ziff Davis, Inc. Previously, Mike served as VP Controller at iPass Inc. where he drove improvements in financial reporting, compliance, and key information systems. Prior to iPass, Mike held senior finance positions at Oodle, Inc. and Shutterfly, Inc., where he was Corporate Controller during the company's successful IPO in 2006. He brings a foundation in public accounting from KPMG LLP.
"Picaboo is fortunate to have such an accomplished finance executive as part of the team," said Picaboo Co-CEO Howard Field, "Mike's background and expertise will be invaluable as the company continues to experience strong growth."
As part of its overall growth plan, Picaboo is actively hiring in several areas. For more information on open roles, go to http://www.picaboo.com/aboutus/careers.html
About Picaboo:
Based in Redwood City, CA, Picaboo is a rapidly growing technology company making it easy and fun to create, share, and buy beautiful, high-quality photo books and other custom photo products. Continuously innovating, the company recently started disrupting the traditional yearbook industry with the launch of Picaboo Yearbooks. Picaboo can be found online at http://www.picaboo.com.