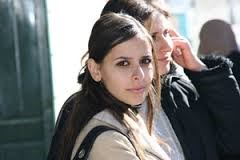 Justice is never going to happen with two peoples whose idea of justice is getting even.
(PRWEB) September 12, 2013
The first of a series of new videos about the plight of Christians in the Holy Land has just been released by the Franciscan Foundation for the Holy Land (FFHL), according to Richard Sontag, Director of Tekton Ministries, which is responsible for the public relations efforts on behalf of the FFHL.
According to Sontag, the objective of the video series is to inform people in the United States about the urgency Christians face in the Holy Land, and to solicit support for Foundation programs designed to provide education, work and housing opportunities for them.
According to FFHL President Fr. Peter Vasko, the Foundation, originally founded by the Custos of the Holy Land, is the first Catholic organization to take up the challenge of keeping a Christian presence in the Holy Land.
"If nothing is done to stem the exodus of Christians from the Holy Land," he says, "in 60 years Christianity will disappear from the very place Christ founded his Church. We will have empty religious museums and monuments, but no living worshiping community."
Also featured in the video are comments by Msgr. Frank Lane, Spiritual Director of Mt. St. Mary Seminary in Cincinnati and supporter of FFHL, who points out that the eye-for-an-eye mentality prevalent for so long in the Middle East is totally devoid of charity. "Justice is never going to happen with two peoples whose idea of justice is getting even," he says. Lane adds that turmoil in the Middle East "causes problems all over the world." "Anything that will help Christians stay in the Holy Land," he adds, "is a contribution to humanity."
The nine-minute video also includes testimony from a graduate engineer in the Holy Land who was a recipient of a University Scholarship from FFHL due to the generosity of a donor from the United States. "Financially, it's very difficult to even go to school in this country," he says, pointing out that receiving the scholarship changed his life.
Vasko concludes by saying, "Our church is dying and needs to be rebuilt. The only way that can happen is to tell others about the plight of our brothers and sisters in the Holy Land." "They are the Guardians of Christianity," he adds, "and have been here for 2,000 years, but they are disappearing. If we don't have a sense of this heritage, how can we call ourselves Christians?"
This initial video was produced for showing at the Cradling Christianity 2013 Fundraising Dinner in Columbus, Ohio September 8, Sontag said. Cradling Christianity represents one of several FFHL regions in the United States. Similar video projects are planned for the other Foundation regions.