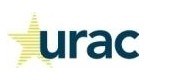 (PRWEB) September 11, 2013
URAC, the industry leader in Case Management Accreditation, announced today its enhanced Case Management Accreditation Standards and Measures, with an optional Transitions of Care Designation. With more than 20 years of proven commitment to quality health care, URAC's Case Management Accreditation program allows for the application of case management standards across all care settings, helping organizations demonstrate outcomes-based, patient-centered, high value quality care.
Since URAC developed the industry's first Case Management Accreditation in 1999, the URAC program has continued its status as the nation's leading Case Management Accreditation program, continuously evolving the standards to remain at the forefront of industry trends.
"Case Management Accreditation provides an essential set of standards and performance measures that all applicant organizations must meet," said Kylanne Green, URAC President and CEO. "Aligning with health reform goals and emerging industry best practices, we have updated our Case Management Accreditation standards to address the increasing demand for excellence in care coordination."
The revised standards:

Require organizations to clearly define their role regarding transitions of care, promoting better coordinated care for consumers.
Emphasize the development of evidence-based, individualized consumer-centric goals that promote quality health care outcomes.
Ensure that consumers experience safe and effective transitions of care across settings – an essential part of preventing poor outcomes.
Underscore the importance of information support systems to achieve and measure case management performance goals.
Foster consumer education and engagement to achieve self-management goals and optimal levels of wellness.
Optional Transitions of Care Designation
Ensuring safe and effective transitions of care across settings is essential to optimizing health care outcomes. The additional standards required for the optional Transitions of Care Designation build upon the foundational care standards that are included in the Case Management accreditation standards. This Designation gives credit to those organizations that are offering services to handle the transition of care as it occurs, including the timely transfer of information between parties critical to the transfer.
Updated Performance Measures
The Case Management Accreditation program performance measures have been updated and expanded to include public domain measures focusing in the areas of health outcomes and care transitions. These measures are considered an essential component of an organization's quality management program.
About URAC
URAC is a national accreditation leader, offering over 30 highly regarded accreditation programs that span the health care spectrum. Our programs are created and updated by independent industry-spanning experts to address the latest market trends and needs, exemplified by our recently launched Clinical Integration and Accountable Care Accreditation Programs. Our Health Plan Accreditation program carries HHS approval to accredit health plans on Exchanges in all 50 states and the District of Columbia. URAC's Star Data System, now undergoing final development, represents an industry first, and will offer health plans the ability to submit and analyze quality data in real time, benefitting enrollees by rapidly addressing care gaps and deficiencies. URAC's accreditation programs are formally recognized by six federal agencies, as well as 48 states. For more information, visit http://www.urac.org.