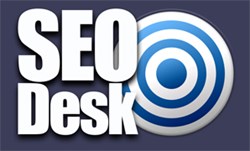 (PRWEB UK) 29 September 2013
Abacas Studios, the long established online sticker and label printing firm, is pleased to announce that they have launched a new line of security conscious vinyl stickers. These stickers will provide businesses with greater flexibility and control over all manner of stock and issues on their premises. The company is proud to be able to offer sequentially numbered stickers and stickers with individual barcodes on them. These stickers can be applied to all manner of products and are durable in all weather conditions. The firm believes that this will provide businesses of all sizes with greater control over their security methods.
Abacas Studios has been in the sticker printing business since 1998, and the company has been at the forefront of digital printing technologies. While the company continues to print on paper and specialist paper, they believe that, for small to medium runs of labels and stickers, vinyl presents the best options. Vinyl stickers are fully waterproof, they are extremely durable, and they can be cut into any shape, perfect for a business that is looking to make a powerful impression with their promotional activity.
The firm knows that every business is looking to increase security or keep better control over their stock or which guests should be on their premises. The company offers a range of vinyl tamper stickers which are impossible to remove in one piece. These stickers break up into tiny pieces when someone tries to remove the sticker, making it easier for the company to identify their property. This style of sticker will also have benefits for individuals and domestic clients, but it is the business security element that will have the most impact.
Abacas Studios was the first UK company to have a Roland Print and cut digital printer, and they have remained at the forefront of printing technology ever since. The company will soon receive a 64" VS-640 printer, which will massively expand their production capacity while reducing their lead times. The company has experienced strong growth in recent years, and they have expanded at a rate that has helped them to maintain the demand for their services.
While stickers and labels can be fun or provide outstanding promotional benefits, Abacas Studios believes that labels and stickers can provide firms with added security support. The new range of security conscious vinyl labels and stickers should ensure that every firm can feel safer about their property and premises.
About Abacas Studios:
Abacas Studios was established in 1998 and has developed a strong reputation for high quality and value for money stickers and labels. The company can provide stickers on all manner of paper but is recognised as being a specialist provider of vinyl labels. The company is happy to sell to individuals, groups and businesses, which means that they provide stickers of all shapes and sizes, with all manner of designs and messages.