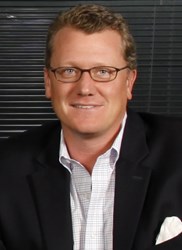 The merger with PFM Capital Management allows Atlanta Capital Group to grow a side of the business we think is the future of wealth advisory; family office services.
Atlanta, Georgia (PRWEB) September 26, 2013
In an effort to meet the growing needs of high net worth individuals and families, Atlanta Capital Group and PFM Capital Holdings have agreed to merge wealth advisory firms.
Atlanta Capital Group is a high-touch boutique advisory firm based in Atlanta, Ga. Atlanta-based PFM Capital Holdings is a private family office. The merger allows Atlanta Capital Group Principal Managing Partners Jeffrey Shaver and Jody Young to focus on the continued growth of Atlanta Capital Group's private client services.
"This is a perfect marriage," said Jeff Shaver, Founding Principal Partner, Atlanta Capital Group. "PFM Capital Holdings has a similar client profile to ours, we know many of the families that have invested there well and we couldn't be happier to be expanding what we think is the future of wealth advisory by growing our personalized private client services."
With this merger Atlanta Capital Group is ahead of a national trend of family offices serving clients with assets under $100 million, traditionally reserved for the ultra-wealthy. The need for family office services is being driven by the number of families whose fortunes fall below the highest level, defined as more than $100,000,000. According to Family Wealth Alliance there are more than 100,000 families with between $5 million and $20 million in the United States. Atlanta Capital Group is offering a higher level of service to these high net worth families, including investment advice, financial planning, family governance, planned giving, and administrative work.
"This is a seamless migration. We have a great deal in common with Atlanta Capital Group philosophically and personally," said Robert Atkinson, founder of PFM Capital Holdings LLC. "We are very pleased to be joining a firm with a sterling reputation that puts a premium on customer service."
Atkinson founded PFM Capital Management in 1992 to meet the comprehensive financial needs of, high income/high net worth individuals and families, corporate executives and family owned businesses. A member of the "baby boom" generation, the decision to merge with Atlanta Capital Group was done in the interest of his clients. Atkinson is now a Managing Partner with Atlanta Capital Group.
Atlanta Capital Group was founded ten years ago by David Millican, Jeffrey Shaver and Jody Young with $82 million in assets. It has become one of the fastest growing registered investment advisories in the Southeast by earning new business, growing clients' assets and strategic acquisitions. The merger grows Atlanta Capital Group's assets under advisement to more than $1 billion.