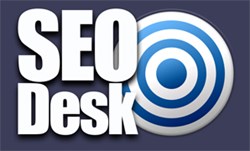 (PRWEB UK) 30 September 2013
Camyoga, one of the UK's leading yoga studios, is immensely pleased to be able to offer a 3 month rolling membership package for their clients. The company offers a standard 12 month membership package but has been inundated with clients keen to become members but who are uncertain of where they will be in a year's time. As a leading yoga school, Camyoga understands the importance of flexibility, which is why they have decided to offer this new style of membership package.
The membership, based at the Gold level of membership, is the same as the 12th month membership offered by the yoga facility, but members only have to commit to the first three months, and then they can terminate their membership, at any point, with a 30 day notice period. New members can choose from the £75 per month Gold Peak package, the £45 per month Gold Off Peak package and the £35 per month Shelford only package. Camyoga has two different yoga facilities in Cambridge, providing three yoga studios for their members and students.
Camyoga is recognised as one of the leading UK yoga schools, and the facility provides a range of yoga teacher training courses. Situated an hour's commute away from the heart of London, Camyoga is the ideal destination to get away from the stress of city life and to develop yoga skills for personal pleasure or career development. The facility provides intensive teacher training courses which provides everything a yoga teacher needs in an intensive short-term course. The facility also provides yoga teacher training courses which can be attended on a weekly basis over the course of a year. Again, flexibility is crucial in the study and development of yoga, which is something that Camyoga is keen to promote.
The facility provides all manner of yoga training courses, including specialist or niche yoga classes such as hot yoga. This style of yoga, commonly referred to as Bikram yoga, is growing increasingly popular as it provides a combination of the benefits of yoga and a strenuous workout. Camyoga offers hot yoga classes for students and hot yoga training courses for yoga teachers to hone their skills and understanding of the process. No matter the skill level or experience of a yoga student, Camyoga is able to provide yoga courses and classes for everyone.
About Camyoga:
Camyoga is regarded as one of the finest yoga facilities in the UK and with three studios spread across two campuses in Cambridge; the yoga school is equipped to deal with high demand and all manner of yoga class requests. Every week, the facilities provide more than 70 classes to all manner of students. Camyoga is pleased to offer therapy sessions, teacher training courses and even a range of yoga classes aimed at pregnant women and mothers and toddlers. Whether a person wants to become a yoga teacher or just develop their understanding of yoga, Camyoga is the natural place to go.