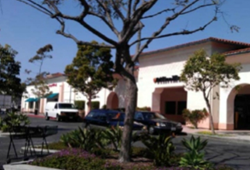 Burlingame, CA (PRWEB) September 16, 2013
Barry Slatt Mortgage Executive Director Steven Hamermesh teamed with partner Drew Rands to arrange and structure the refinance of a $27,800,000 three property portfolio totaling 173,000 sqft. The properties were structured as individual loans and consisted of a single tenant office building, two tenant retail centers, and a multi-tenant shopping center located in Fresno and Santa Barbara.
The two retail centers were placed with a CMBS lender who approved and closed the loans during a 120 basis point rate run up. The centers had 3 and 5 years interest only components with 30 year amortizations thereafter. The office transaction was placed with a bank who locked the rate at application and provided a 30 year amortization. Anticipating a rise in rates, the borrower defeased the two retail centers, garnering the borrower a tax write off of 100% of prepayment costs, lowered debt service of $25,000 per month, and substantial tax free loan proceeds.
About Barry Slatt Mortgage: Barry Slatt Mortgage is a long-standing and respected institution with more than four decades of experience in commercial mortgage banking. Slatt has correspondent relationships with several of the most prestigious lenders in the country, providing custom-tailored solutions for borrowers' needs.