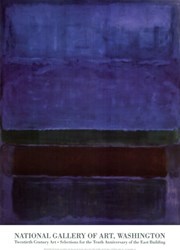 Delray Beach, FL (PRWEB) September 15, 2013
Whether a space is being decorated of the first time or being updated for a fresh look, BandagedEar.com is the go-to source for high-quality posters and framed art prints. The new selection of art prints features modern themes and colors to add vitality to any room.
The new art prints available include black and white photography, abstract art, pop art and other modern themes. Artwork from BandagedEar.com comes in a variety of sizes, colors and subjects so online shoppers can find exactly what they need.
Francois Buchs, BandagedEar.com co-founder, said, "Modern art prints continue to be popular sellers on BandagedEar.com, so we wanted to provide our loyal customers with a more diverse selection. Whether our shoppers prefer something simple or a brightly-colored work of art, BanfagedEar.com has something that will suit their decorating tastes."
BandagedEar.com also offers framing options for all of its art prints and posters. All art prints are framed in the United States using high-quality materials. Framed art prints can be purchased at a fraction of the cost -- without sacrificing quality -- when compared to local frame shops.
About BandagedEar
BandagedEar is an extensive online wall art gallery and community site where art lovers can shop from among thousands of carefully selected art prints and posters. In addition to high-quality art prints, BandagedEar.com offers free tools to help customers discover new art and artists. A custom frame shop allows customers to choose a high-quality custom frame, which typically costs less than local frame shops. Choose from among millions of different configurations by specifying the frame, matting, cropping and glazing. All purchases are backed by a 100% satisfaction guarantee. Please visit http://www.bandagedear.com for more information.