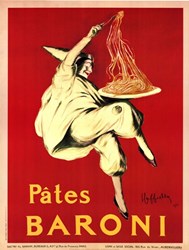 Delray Beach, FL (PRWEB) September 18, 2013
BandagedEar.com, an online art print retailer, added new Leonetto Cappiello art prints to its inventory of wall art available. Cappiello is known as the 'father of modern advertising' for his progressive style of art that depicts bright colors paired with black backgrounds.
In addition to some of his most famous advertisements, such as "Cognac Monnet" and "Parapluie-Revel," BandagedEar.com now offers additional art prints, such as "Cognac Pellison" and "Cirio."
Francois Buchs, BandagedEar.com co-founder, said, "A Leonetto Cappiello art print coordinates well with a modern room design. The vivid colors and symbolic imagery create a conversation piece for any room. BandagedEar.com is proud to introduce a wider selection for our customers to enjoy."
BandagedEar.com offers framing options on all of its art prints. All of the new Leonetto Cappiello posters are available with high-quality framing options. Customize a frame for a fraction of the cost when compared to local frame shops.
About BandagedEar
BandagedEar is an extensive online wall art gallery and community site where art lovers can shop from among thousands of carefully selected art prints and posters. In addition to high-quality art prints, BandagedEar.com offers free tools to help customers discover new art and artists. A custom frame shop allows customers to choose a high-quality custom frame, which typically costs less than local frame shops. Choose from among millions of different configurations by specifying the frame, matting, cropping and glazing. All purchases are backed by a 100% satisfaction guarantee. Please visit http://www.bandagedear.com for more information.