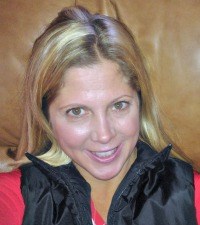 The decision to bring Kyle on was unanimous. She is exactly the caliber of recruiting professional that our clients need.
Charlotte, NC (PRWEB) September 12, 2013
Millennium Search, the executive search firm for emerging and high growth startups and technology companies, continues to expand its team of executive recruiters. Kyle Misiak of Detroit, MI joins the company as Senior Executive Recruiter. Misiak joins the recruiting firm as it continues its substantial growth throughout 2013.
Misiak is a seasoned recruiting professional with over 18 years of experience in the industry, bringing an exceptional track record in both full lifecycle recruiting and management to the company. Her background includes partnering with clients for roles in IT, engineering, manufacturing and operations, working with clients like GM, Delphi, Toyota, BP and Chevron.
"We speak with a large number of recruiting professionals every week who demonstrate an interest in working for our firm, and we qualify these people extensively," says Amish Shah, CEO and founder of Millennium Search. "I and several of our senior recruiters had the chance to speak with Kyle, and the decision to bring her on was unanimous. She is exactly the caliber of recruiting professional that our clients need."
"I am thrilled to join Millennium Search with Amish and his fantastic team," says Misiak. "Amish is driving a creative ship here at Millennium Search. His approach to staffing is 'outside the box thinking' and passive candidate sourcing is in front of the staffing curve. I am excited to be on board and to meet all of the clients I will be supporting."
Misiak joins the executive recruiting team as the firm continues to experience rapid growth. The executive search firm saw unprecedented revenues in the first two quarters of 2013, and is poised to end the year with over 100% growth from 2012.
"Our brand continues to be recognized as a leader in recruiting for technology companies and the venture capital firms that back them," says Shah. "We are investing heavily in our team and our brand, seeing the returns and searching for the right talent for both our clients and our own team."
To learn more about Kyle Misiak, visit her Millennium Search profile at http://www.msearchllc.com/executive-recruiters/kyle-misiak.
About Millennium Search
Millennium Search partners with emerging and high growth startups and technology companies to secure top talent, scale business and technology teams and fuel tomorrow's innovations. As the premier executive search firm for the technology industry, Millennium Search serves as a trusted recruiting resource for top tier venture capital firms like Greylock Partners, Index Ventures, Accel Partners and Union Square Ventures, and the companies with whom they invest. For more information, visit http://www.msearchllc.com/.