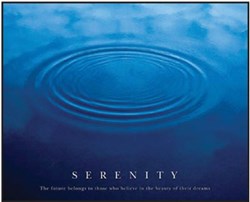 Delray Beach, FL (PRWEB) September 12, 2013
When decorating a salon or spa, PosterNation.com is the go-to source for high-quality posters and art prints. The online retailer and gallery recently added new artworks with themes such as tranquil landscapes, Asian culture and inspirational quotes.
Framed art prints help create a peaceful ambiance that facilitate relaxation. Spa owners can search for specific categories, themes or colors to find artworks that meet their decorating needs.
Vladimir Safin, co-founder of PosterNation.com, said, "We are proud to provide high-quality art prints and posters to business owners. Decorating with art prints is a perfect way to add a touch of style to any interior. Our new additions were added to the website with spa and salon owners in mind. There is something for everyone on PosterNation.com."
PosterNation.com also offers top-quality framing services. Customize any art print by choosing from among the different cropping, matting, moulding and glazing options available.
About PosterNation.com
PosterNation.com offers thousands of high-quality framed art prints and posters featuring themes that include: sports, movies, music, pets, animals, travel, motivational topics, hot people, vintage celebrities and more. The frame shop allows customers to customize their purchase by selecting the cropping, matting, framing and glazing for a framed art print or poster. Please visit http://www.PosterNation.com for more information.