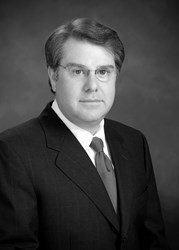 " AMG has techniques which almost guarantee small groups (such as HOA or condo boards and committees) can make better decisions." - Paul K. Mengert, AMG President
Charlotte, NC (PRWEB) September 12, 2013
Paul Mengert, CEO of Association Management Group, announced the company's average community satisfaction rating was over 98%, based on survey and other proprietary measuring techniques. Mengert (pictured to the right) celebrated the unique accomplishment with the firm's employees at Carowinds. The Community Associations Institute retained IBOPE Zogby International in February 2012 to research homeowner association satisfaction across the country and determined approximately 70 percent of owners were satisfied with their association. AMG President Paul Mengert says, "We are proud our team obtains results substantially better than national averages," and credits his firm's management practices.
Charlotte area General Manager Dacy Flynt, who has been with the company two decades, said that the company obtains significantly higher satisfaction than industry averages through the following methods:
1. Dedicated, knowledgeable and long- term account managers. By limiting turnover of managers, we are able to provide more knowledgeable staff members, who are able to get to know the special needs of our customers and their associations;
2. Speedy information flow. By partnering with an industry software icon, AMG is able to provide faster information across the board. And she adds, "In many cases it is a fast response that earns us high satisfaction"; and
3. Highest quality service providers. A vendor vetting process that helps the firm's clients choose the vendors that fit their communities well.
Mengert also points to the fact, "We have discovered a set of techniques which, if followed, almost guarantee small groups (such as HOA or condo boards and committees) can make better decisions." This, in conjunction with other state-of-the-art management systems, enable Homeowner Association (HOA) communities managed by AMG in North and South Carolina to obtain higher satisfaction, operate more efficiently and increase property values.
With six locations in the Carolinas, AMG features state-of-the-art management techniques as well as "hands on" customer service that have enabled AMG to obtain better than 98 percent overall customer satisfaction. AMG's unique and proprietary management systems allow them to offer a consistently higher quality of service than their competition. The six independent AMG companies manage over 300 condominium, townhome, and planned unit developments from their offices in Greensboro, Winston-Salem, Research Triangle Area, Asheville and Charlotte, North Carolina, and Greenville/Spartanburg, South Carolina. AMG's philosophy is simple: "Provide superior performance at a competitive price."
To learn more about the company, visit http://www.amgworld.com or http://www.hoacarolina.com or watch a short AMG Introductory Video.
About Association Management Group, Inc. (AMG):
An effective community association must have effective management in order to protect the interests of the residents within their community, AMG is the company to provide such management. Enforcing the rules and covenants of a planned community is no small task; this enforcement often consumes budgets and adds undue stress to officers that help manage the community. AMG has a proven set of processes to help manage these concerns and can also assist community officers with contracts and insurance and can provide a full range of audit services to protect the community's interest.