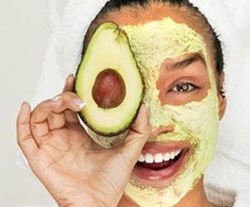 There's nothing like learning a home beauty remedy that actually works!
(PRWEB) September 15, 2013
Ashley Madekwe of the hit show Revenge uses Apple Cider Vinegar to treat an itchy scalp instead of conditioner. Ashley swears by it as a "cure for itchiness & flaking."
Kristen Cavallari exfoliates skin using papaya. Blend half a papaya and apply to skin for five minutes for an ultra hydrating facial mask.
Taraji P. Henson uses cocoa butter to condition hair. It is an inexpensive alternative to leave in conditioners and just a quarter size squirt moisturizes hair.
Olivia Wilde has a fresh look anyone would be envious of, and her secret is super simple. Steep caffeine packed tea bags and then allow to cool. Put them right over eyes and the skin will wake right up eliminating puffiness.
Catherine Zeta Jones' ritual is one of the most bizarre. Jones soaks her hair in beer. Massage a cup full after shampooing. Let sit for five minutes, then rinse. The result is squeaky clean tresses.
Denise Richards goes slightly more natural by covering her hair in avocado for deep conditioning.
Lisa Rinna has some of the best lips in Hollywood and gets them extra pouty using cinnamon. Add a few small drops of cinnamon oil to any lip gloss to get instant lip venom.
Celebrities show us that household, natural items can be made into some of the best beauty products on earth.