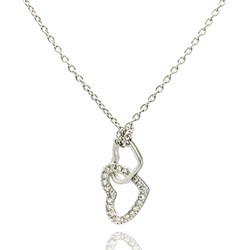 BodyKraze.com is commemorating their website redesign with cash prizes and giveaways.
Fontana, CA (PRWEB) September 17, 2013
BodyKraze.com, the internet's trendiest hub for the latest in body jewelry, designer watches and rings, is commemorating their website redesign with cash prizes and giveaways.
Among the prizes, one lucky winner will win a $50 gift card, while others will score sterling silver necklaces and trendy body jewelry. To earn your chance at winning, sign up at http://www.bodykraze.com/blog/win-50-dollar-gift-card-or-free-jewelry/. Winners will be announced in October via their website and social media pages.
"We wanted to do something special for our customers that have helped make BodyKraze.com one of the most unique Internet retailers in the country," said Shant Bekmezian, owner of BodyKraze.com. "We pride ourselves on offering an excellent shopping experience, and with the site enhancements, our customers will find what they want quicker and easier than before."
The redesign, which utilized market research, surveys and focus groups, transformed the site into a personalized experience allowing shoppers to seamlessly search and buy products based on type, price and brand.
"We put a lot of time and effort into the revamped site, and more importantly, we listened to our customers and incorporated a lot of their recommendations," Bekmezian said. "Through customer feedback we were able to enhance entry points, improve site navigation, included social media sharing, all of which, ultimately will lead to an improved and streamlined shopping experience from start to finish."
Along with free nationwide shipping on all orders over $25, BodyKraze.com offers a 10-day money back guarantee (excludes body jewelry). Customers can shop with 100% confidence on this new state of the art website.
To find out more about the contest or store, visit http://www.bodykraze.com/.