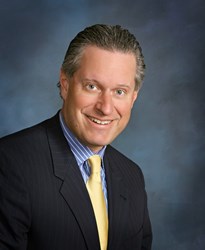 USDA requires that both the borrower and the property qualify for a USDA home loan.
Raleigh, North Carolina (PRWEB) September 20, 2013
The United States Department of Agriculture (the meat people) have been offering the best mortgage product (USDA Mortgage Loans) for the last roughly 25 years, according to mortgage expert Andy May. Why is this product so good? Here are the top 5 reasons:
First - No money down.
Second - 620 Credit Scores.
Third - Have the seller pay all closing costs and escrows.
Fourth - $0 money to close. The borrower is limited on the income they can make (a family of five may make up to $125,000 in certain areas).
Fifth - Incredible 30 year fixed rates that are often times below market.
When thinking of purchasing a home, getting the absolute best rate and features in a mortgage is what the consumer should consider. When considering this option the consumer will need to consult with a trusted advisory. Preferably an adviser that is licensed, bonded, insured, educated, and hopefully a fiduciary of the consumer.
That's where Andy May, the mortgage expert comes in. With 25 years of mortgage experience Andy understands almost all the mortgage products available. Andy May is tested, fingerprinted, and licensed to be the consumer's fiduciary.
With a bank, you might find that the consumer is speaking to an 18 year old (currently this is practically the only federal government requirement) that is working behind the counter at the local grocery store. These individuals are often times not tested, have little to no experience in comparison to a mortgage broker, and change jobs frequently. A consumer can not afford to risk the biggest liability on advice from an 18 year old.
Lynn Furr, Coldwell Banker Advantage Realtor, 919-306-0018, also a multi-decade veteran of the real estate industry suggests that the consumer speak to three mortgage professionals. Once the consumer gets a feel for the confidence and knowledge of the mortgage professional a better decision can be made.
For more information on mortgage loans, call ADRMortgage.com at 919 771 3379 or visit ADRMortgage on the web.
Get the most value out of a home sale or purchase by working with licensed professionals that have significant experience. You'll be thankful you did. You can find additional information from Andy May, mortgage expert, at Andy May's blog. ADRMortgage.com was founded by Andy May in 2005. For additional information please go to http://www.adrmortgage.com or contact Andy May directly. License number 103418.