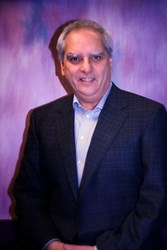 Rockville, MD (PRWEB) September 11, 2013
Dr. Steven N. Rice of Advanced Gum Surgery Institute of Washington has proudly adopted the use of 3D cone beam imaging to provide the highest resolution x-rays possible in preparation for dental implant surgery, increasing successful placements for patients. Before Dr. Rice can place an implant in a patient's mouth, the exact location of the post must be carefully identified to prevent any complications. The ability to see clearer panoramic x-rays makes this easier and more possible, giving patients needing dental implants in Maryland new hope of reduced surgical complications.
The 3D cone beam x-ray system quickly and efficiently takes images from all angles of a patient's jaw. In mere seconds, the data is recorded in an extremely high resolution, providing clarity never known before. The mix of image quality and speed with which the images are taken makes this form of x-ray popular with dental professionals and patients alike. Before performing a dental implant surgery, Dr. Rice needs x-rays to guide the exact location for drilling. The precision required for dental implants in Maryland makes cone beam imaging a perfect tool. It allows the bone and overall jaw structure to be viewed, identifying any potential problems with the implant.
For patients who may feel nervous about receiving dental implants in Maryland, knowing that Dr. Rice utilizes the latest in imaging technology to prevent misplacements or other problems during dental implant surgery can be a weight off the shoulders. The 3D cone beam x-ray also illustrates nerves in the jaw and face so that they can be effectively avoided during surgery, further reducing the possibility of problems for patients. Once the cone beam images are viewable, Dr. Rice can develop a custom treatment plan that will deliver the results needed in the simplest way.
For those interested in learning more about the cone beam x-ray images, visit http://www.advancedgumsurgery.com or call Dr. Rice's office today.
About the Doctor
Advanced Laser Gum Surgery - Institute of Washington is a periodontal practice offering patients personalized dental care in Rockville, Maryland since 1981. Dr. Steven N. Rice received a Doctor of Dental Surgery degree from the University Of Maryland School Of Dentistry. He continued his education as a General Practice Resident in the United States Army, where he was awarded a Medal of Commendation. He studied periodontics at the Medical College of Georgia and was recognized as a Diplomate of the American Board of Periodontology upon completion. Dr. Rice is part of one percent of dental professionals providing the most recent FDA cleared laser procedure for gum disease treatment. To learn more about Advanced Laser Gum Surgery Institute of Washington and their dental services visit their website at http://www.advancedgumsurgery.com and call (240) 747-7355.