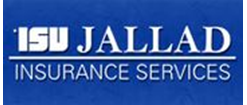 On average, nationally, drivers are likely to get in a car accident every 10 years.
Winter Park, FL (PRWEB) September 12, 2013
For Florida residents, getting behind the wheel might feel a bit unsafe, according to a new report by Allstate Insurance. On August 28, the company released a report with the safest and most unsafe states for driving. Unfortunately for many residents in Florida, they are far more likely to be unsafe than the national average.
Cities were ranked by car collision frequency. Based on this data, Allstate was able to list the safest driving city – Fort Collins, Colorado. On average, nationally, drivers are likely to get in a car accident every 10 years. For Floridians, drivers in Tampa are ranked as some of the worst – with most drivers getting into an accident every 7 years – but Tampa is not the only Florida city that made the list. Those 10 Florida cities are:
1. Cape Coral
2. Port Saint Lucie
3. Tallahassee
4. Jacksonville
5. Saint Petersburg
6. Orland
7. Hollywood
8. Tampa
9. Miami
10. Hialeah
At ISU Jallad Insurance Services, the local agents do not want any drivers in Florida involved in a motor vehicle accident.
Here are some safe driving tips they recommend:

Avoid all distractions on the road – this includes the radio, GPS and cell phones
Practice defensive driving – there are courses offered that can help with this, and often, drivers who take these courses can earn a discount on their auto insurance policy
Always obey posted speed limits and rules of the road
Be sure to check on important car maintenance issues regularly to be sure the vehicle operates properly and safely
Keep an emergency car kit in the vehicle in case of accident, disaster or stall
Always wear a seatbelt
Avoid road rage and aggressive driving behaviors that can lead to accidents
The local agents at ISU Jallad Insurance Services Agency are committed to assisting Florida motorists with all of their needs. Drivers with questions, concerns or seeking more information about how to avoid a dangerous accident are encouraged to give the agency a call at 888-773-1548.
Safety should always be a priority on the road!
About ISU Jallad Insurance Services Agency:
Since 2009, ISU Jallad Insurance Services has been providing insurance solutions to residents, business owners and high-net worth families throughout Florida. From personal lines to commercial services all the way to bonds, the experienced agents have the ability to help residents with a wide array of their needs. Samir Jallad launched ISU Jallad Insurance Services in January of 2009 and his son Jonathan Jallad joined the company in February 2011. From the very beginning, the agency has been the go-to for financial security and protection and they want to embrace anyone who needs their help, today.