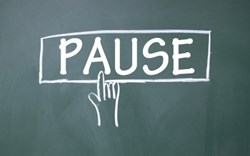 Los Angeles, California (PRWEB) September 11, 2013
Broadview Mortgage is a mortgage bank that has offered the CalSTRS loan products in the past and has been monitoring the status of the new loan program. Scott Schang, a branch manager for Broadview Mortgage has confirmed that the California State Teachers Retirement System (CalSTRS) is placing a hold on the roll out of their home loan purchase program.
CalSTRS has historically offered some type of home loan solution to help their members obtain housing. With the result of Bank of America no longer servicing the CalSTRS 80/17 loan product, members were left without a low down payment option.
September was the target month for bringing the CalSTRS home loan program back online. "It's possible that they are rolling out more than one product and just want to make sure everything goes smoothly," says Schang.
The State of California however has announced that they are bringing back the Extra Credit Teacher Program. Schang says this program can be viable as an alternative, however applicants would have to meet certain criteria.
"While it is a little disappointing that the CalSTRS option is not available yet, I am still grateful that it's moving forward," says Schang.