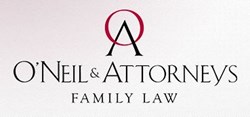 Dallas, TX (PRWEB) September 11, 2013
Katherine "Katie" Lewis, an associate attorney at Dallas boutique family law firm O'Neil & Attorneys, has recently become a board-certified family law specialist. By becoming board-certified, Attorney Lewis has shown that she has met a number of stringent requirements under the Texas Board of Legal Specialization, therefore proving her advanced knowledge and experience within her legal field. Ms. Lewis was among only 24 lawyers within the state of Texas who passed the examination for family law board certification this year, out of the 39 who took the test.
The State Bar of Texas only allows board-certified lawyers to call themselves specialists in their legal practice areas. Of the more than 70,000 licensed attorneys within the state of Texas, only about 725 are board certified in the legal practice areas of family law, according to the Texas Academy of Family Law Specialists.
In order to pursue family law board certification, an attorney must have been practicing law for at least five years, and he or she must have spent at least three years devoting certain portion of his or her practice to family law, according to the Texas Board of Legal Specialization. The lawyer must also meet many other requirements, including attending a certain number of hours of continuing legal education (CLE) seminars, obtaining acknowledgement from fellow lawyers and passing a grueling six-hour written examination that covers a broad spectrum of topics related to Texas family law. According to the Texas Board of Legal Specialization's website, the specialty area of family law covers matters related to marriage, divorce, adoption, custody, support and ownership of property obtained before or during marriage.
Now that Attorney Lewis is board-certified, she further bolsters O'Neil & Attorneys' ability to provide specialized family law services to its clients. Michelle May O'Neil, the law firm's founder and lead attorney, received her board certification in Texas family law in 1997 and has maintained it ever since that time. Furthermore, the law firm has a member of its legal team who is a board-certified Texas family law paralegal.
Ms. Lewis came to family law from her own personal history, being inspired by her experiences as a child of divorce. She received her bachelor's degree from Texas A&M University in 2002, and she received her law degree from Texas Wesleyan School of Law (soon to be called Texas A&M School of Law) in 2005. When handling family law cases, Attorney Lewis uses a friendly but firm approach. She has been bestowed with the honor of being accepted as a member of the Annette Stewart Inn of Court based on her professionalism and ethics in the legal profession. Furthermore, she is on the Board of Directors for the Dallas Bar Association's Family Law Section, and she is also involved in many other professional organizations.
O'Neil & Attorneys is committed to protecting clients' rights and best interests when they are dealing with divorce and other family law matters. Individuals who turn to the law firm for legal support get to benefit from more than 20 years of combined experience provided by the legal team. The firm has attorneys who have received various prestigious honors, such as being included in the Super Lawyers® and Super Lawyers® Rising Stars™ lists, being AV® Rated by Martindale-Hubbell® and receiving high ratings from Avvo. Additional information about O'Neil & Attorneys is available at http://www.oneilattorneys.com.