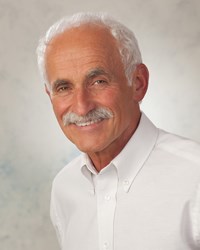 Hudson, NY (PRWEB) September 14, 2013
Patients using dentures to replace their missing teeth are at risk of losing jaw bone density, and can solve this by supporting their dentures with dental implants. Research shows that more than one in five elderly people do not have any permanent teeth left; if you are among this number, you can prevent bone loss and discover a convenient form of tooth replacement by visiting Dr. Robert Danz for dentures supported by dental implants.
Implant supported dentures can help patients stabilize their bone density levels. The jaw bone requires stimulation if it is going to keep maintaining itself; without stimulation, the bone will begin shrinking. Normally, the roots of teeth are anchored in the bone and provide this stimulation. When teeth are lost, loss of bone density, or resorption, can quickly follow. Implants offer the needed stimulation while providing a stud that can anchor a cosmetically convincing tooth replacement. The implant supported dentures that Dr. Danz offers use just a few implants to anchor the entire denture.
Many of Dr. Danz's patients find dentures supported by implants preferable to regular dentures. The implants make the denture more secure, preventing slipping and clicking noises, and allowing patients to eat more of the foods that they used to enjoy. Implant supported dentures offer a lasting solution because they are permanently anchored and do not require resizing. While patients who have lost just a few teeth can benefit from dental implants, patients who have lost every tooth will find that implant supported dentures offer the benefits of implants at a lower price.
Dr. Danz offers two types of implant supported dentures, ball-retained dentures and bar-retained dentures. Ball implants fit into sockets on the denture to give ball-retained dentures an especially secure fit. Bar-retained dentures require as little as three implants, which are connected by a metal bar that runs along the gums. The denture snaps onto this bar and offers a fit superior to that of regular dentures.
Patients who are missing teeth and looking to improve their dentures should call Dr. Danz's office to set up a dental implant consultation.
About the Doctor
Robert E. Danz, DDS, is a general dentist offering personalized dental care for Hudson, NY gum disease patients. Not only does Dr. Danz run his own practice, he is involved in his community. Dr. Danz received his dental degree from the New York University College of Dentistry, after earning his bachelor's degree from Long Island University. He has also taken numerous postgraduate education courses, specifically focusing on cosmetic and restorative dentistry. Dr. Danz is part of one percent of dental professionals providing the most recent FDA cleared laser procedure for gum disease treatment. To learn more about Robert E. Danz, DDS and his dental services visit their website at http://www.hudson-dental.com and call (518) 444-4215.