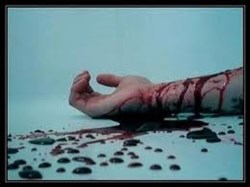 Your Emergency is our Urgency !
Baltimore, MD (PRWEB) September 12, 2013
Getting knowledge is the first step towards this growing tragedy. World Suicide Prevention Day is observed on September 10th each year to promote worldwide action to prevent suicides.
More than 90% of people who take their own life have an underlying mental disorder at time of death and this can be prevented through education. Suicide is the 9th leading cause of death in the United States, with suicide being higher in the elderly than any other age group. More Veterans are completing suicide than are dying in combat overseas, 18 American veterans kill themselves a day and those of them between the ages 20-24 who served in Afghanistan & Iraq had the highest rate of suicide among all veterans.
Suicides in the youth are very concerning and children as young as 5 have committed suicide. It has been estimated that 160,000 children miss school every day due to fear of attack or intimidation by other students. 75% of students have visited a website bashing another student and only 1 out of 10 victims will inform a parent or trusted adult of their abuse. Most teen suicides are impulsive with little or no planning & 70% occur in the victims home.
Suicide Prevention day and/or week occurs each year; but…taking it seriously, asking questions, encouraging professional help and taking action is something that is needed every day for those who suffer from depression, bipolar disorder, schizophrenia and other related mental illnesses.
ServiceMaster by Singer is a full-service restoration company serving the Baltimore Washington Metropolitan With Certified Technicians here to serve you if or when disaster strikes. We provide Water Mitigation, Fire Damage Restoration, Mold Remediation, Complete Construction Services, Storm Damage Restoration, Crime – Trauma Cleaning, Hoarder Cleaning, and Residential and Commercial Cleaning Services. Call for more info: 855-574-6437