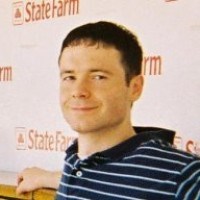 I don't think you can underestimate the importance of building an email list because that's someone giving you permission to contact them. - Ryan Carmody
Vancouver, British Columbia (PRWEB) September 11, 2013
E-mail marketing has long been one of the most effective ways for businesses to reach out to their clients, and a 2012 Blue Kangaroo survey found that around seven out of 10 participants used a coupon or deal they received from a marketing email during the week before.*
Offering incentives and promotions to mailing list subscribers can be an effective tool for affiliate marketers to improve their overall traffic levels, and Affiliate Buzz host James Martell will explore this subject with HealthySmoothieHQ.com founder Ryan Carmody in the latest edition of the podcast. Ryan has managed to average around 1,700-2,300 hits a day and receives 40-50 new email subscribers a day since introducing opt-in incentives to the site's mailing list.
"I don't think you can underestimate the importance of building an email list because that's someone giving you permission to contact them; and in this world that we live in where, we are bombarded from all angles, I think that's very powerful," remarks Ryan Carmody.
For any website, it's important to bring in as much traffic as possible to the site and a lot of marketers are starting to create their own email lists to build up a reliable subscriber base to keep coming back to the site. Site owners can then use different strategies to help keep subscribers interested in their content with opt-in incentives such as e-books that can give readers a valuable resource on the subject they are interested in and keep them coming back to the site for more content each week, boosting traffic levels.
James Martell, VP of Business Development at The School of Internet Marketing, picks up on how affiliate marketers can build up their traffic, stating: "It starts with a trickle, then a steady stream and then hopefully, if you're doing things correctly, it will turn into a flood."
In the podcast, Ryan reveals what sort of opt-in incentives can help build up a subscriber base and help bring recurring traffic to a website. Website owners will also learn about what can then be done to keep readers coming back to the site and how tools such as pop-ups and auto-responders can further establish a mailing list to new and returning subscribers.
With more and more people checking and accessing their emails several times a day, offering them incentives through a mailing list can give affiliates a powerful method of reaching out to potential customers and providing them with useful information that encourages them to return to a web page on a regular basis.
Listen to the podcast here:
http://www.spreaker.com/user/jamesmartell/simple_changes_skyrocket_email_opt_ins
*http://xen.com.au/25-mind-blowing-email-marketing-stats/
About HealthySmoothieHQ.com
Founded by Ryan Carmody, HeatlthySmoothieHQ.com is a site that helps people take control of their health with simple and delicious smoothie recipes. The site offers healthy recipes that help with weight loss, improved digestion, reducing sugar cravings, cleaning up skin problems and helping you get more sleep and get to an overall better state of health. You can learn more by visiting http://www.healthysmoothiehq.com.
About The School of Internet Marketing
The School of Internet Marketing allows business owners to take control of their web presence in order to develop new leads and customers. The School works to empower business owners with the understanding that a little education can go a long way. It offers a variety of 100-percent web-based courses for small business owners wanting to learn how to market their business online for just $47 per month. Visit http://www.theschoolofinternetmarketing.com for more information.
Contact Information
Contact: James Martell, VP of Business Development
Clearbrook Web Services, Inc/The School of Internet Marketing
Phone: (604) 535-6352
Email: james(at)theschoolofinternetmarketing(dot)com