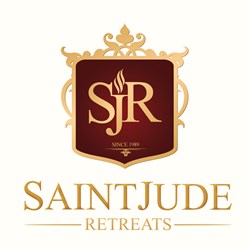 As is the case with all our employees at Saint Jude Retreats, we encourage professional growth, movement, and new experiences.
Amsterdam, NY (PRWEB) September 12, 2013
Saint Jude Retreats, the alternative program to executive alcohol rehab programs is thrilled to announce a new Assistant Director of the Executive Retreat division. The company is proud to announce that Theresa Baker has been appointed the new Assistant Director as of today. The Saint Jude Executive Retreat is an upscale program geared to help the working professional or executive overcome alcohol use through non-treatment methods.
Baker worked within the Saint Jude Retreats organization since 2008. Baker has been promoted throughout the company for her knowledge of the organization, willingness to learn new tasks and her ability to communicate well with guests and staff. Her level of professionalism and her experience in the non 12 step industry has given her the opportunity to take on lead roles in the organization as well.
Cheryl Curtis Senior Director, Retreat House Operations at Saint Jude Retreats comments on Baker's new role in the organization, "As is the case with all our employees at Saint Jude Retreats, we encourage professional growth, movement, and new experiences. Theresa has held several positions within the company, beginning with the Guest Services Department, along with Instructor and Assistant Director at both the Twin Rivers Retreat and the Mountain Retreat. Becoming the Assistant Director at the Executive Retreat will provide her with further knowledge of our retreat house experiences, and make her that much more valuable to our mission."
Ms. Baker has worked for the Saint Jude Retreats organization for about 5 years. She was originally hired as a Guest Services Specialist. Within that first year or employment she had shown the ability to become an instruction and was shortly promoted so at the Saint Jude Mountain Retreat. A few years later she was given the opportunity to be an Assistant Director at the Mountain Retreat.
Baker is very excited about her new position at the Saint Jude Executive Retreat. She quotes, "Each house is a great opportunity to encourage others to take this time to reflect on their lives as a whole. And as such, I've witnessed many who so desired to recreate their inner ability to succeed. What make this job so amazing is that every day I also am inspired to love, be happy and live my life to the fullest!"
Saint Jude Retreats is currently the only true non-12 step program available today. To learn more about the organization visit the Saint Jude Retreats Professional Reviews Page.
The Saint Jude Retreats is a non-disease, non-treatment based drug and alcohol program implementing proprietary methodology called Cognitive Behavioral Education (CBE). The program is the only effective alternative to alcohol rehab and drug treatment centers and is currently 85% more effective than treatment. The program is endorsed by internationally acclaimed professionals and addiction research authors such as Prof. Emeritus David Hanson, PhD; Prof. David Rudy, PhD; Dr. Joy Browne and the late Joseph Vacca, PhD, among others.
Saint Jude Retreat's Facebook Page
Saint Jude Retreat's Google + Page
Saint Jude Retreat's Twitter Page