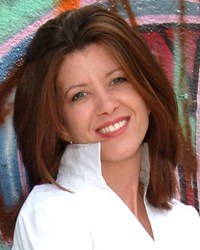 Dentists often have excuses for why they cannot develop a successful dental practice
Anacortes, Wash. (PRWEB) September 16, 2013
Gary Takacs of the Takacs Learning Center recently interviewed the COO of Productive Dentist Academy for his Internet radio show "The Thriving Dentist." Interviewee, Vicki McManus, provided advice to dentists on how they can increase productivity and profits.
"Dentists often have excuses for why they cannot develop a successful dental practice," says McManus.
McManus systematically eliminated all possible excuses during the interview and explained exactly how a dentist can create a thriving practice no matter what situation he or she is in. She also provided examples of dentists who have succeeded in spite of the challenges they have faced, and shares strategies she has used at Productive Dentist Academy to help dentists dramatically increase productivity. Limiting beliefs often held by dentists include "my town is too small," "my competition is too fierce," or "my dental team won't support me."
"That's what we do: we teach you to be more productive," McManus said. "You can have the best clinical skills in the world, but if you don't know how to operate or communicate or don't know how to organize or get your team to rally behind you, you are not going to get the opportunity to do the type of work you know you are capable of or be as productive as you can be."
McManus was interviewed by Takacs Learning Center on Aug. 27, 2013. The episode aired the next day. During the interview, entitled "No More Excuses," she revealed the secrets to doubling productivity without increasing doctor or team stress. To listen to the podcast, go to http://www.takacslearningcenter.com/thriving-dentist-show/ and scroll down to the appropriate air date.
McManus's thirty years of industry experience provides true insight into breaking through perceived limitations and creating successful businesses, states Takacs in the interview. He then goes on to describe that McManus is the co-founder of Productive Dentist Academy, and that she and her business partner, Dr. Bruce B. Baird, have created one of the fastest-growing private companies in the United States, to the tune of being recognized by Inc. Magazine's 500/5000 fastest-growing list for 2012 and 2013.
"Regardless of where you are, PDA has the methodology and the technology and the education to help you increase your productivity," Takacs said.
McManus is also the head of Neighborhood Smiles, llc, a business that provides practice transitioning, full-service management, practice purchasing assistance, and marketing support for dentists.
About Productive Dentist Academy:
Founded in 2005, Productive Dentist Academy is a leading provider of dental seminars and dental-consulting services. Owned by Dr. Bruce Baird (CEO) and Vicki McManus (COO), it has worked with more than 1,200 private-practice owners throughout the United States and consists of a team of consultants specializing in hygiene, public relations, dental marketing, insurance/PPO negotiation, and other major fields of dentistry. These specialists help dentists and dental practices execute agreed-upon plans to increase efficiency and work quality. The Academy is based in Washington State.
About Gary Takacs and the Takacs Learning Center
Gary Takacs' passion is helping dentists develop their ideal practice. Specializing in the business of dentistry, his unique, in-depth knowledge of the components of a successful practice has helped thousands of dental offices thrive in today's challenging business environment. Takacs seminars, highly acclaimed audio and videotape programs, and his in-office consulting services have helped many dentists develop a more profitable and enjoyable practice.
###