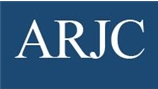 I urge all parents to sit down with their children, explain the risks and share my tips.
Jersey City, NJ (PRWEB) September 12, 2013
While millions of children reluctantly return to school to face yet another year of homework, research from Boston Children's hospital is proving there's much more to possibly dread. With many children carrying over a quarter of their body weight in their backpack (twice what the American Academy of Orthopedic Surgeons and the American Physical Therapy association recommends), a series of shoulder, back and nerve problems are a likely reality for millions of youngsters. To help them avoid pain and possible surgery, Dr. Laurence Oliviero is today announcing a series of vital backpack safety tips.
The New Jersey Chiropractor is concerned about the slow but potentially life-changing damage children are unknowingly inflicting upon themselves.
"With so much weight, seemingly normal actions can have a detrimental effect. For example, carrying a heavy bag on one shoulder can cause neck and back pain, as well as nerve damage to the shoulder area. The same problems can also arise from kids leaning forward to compensate for the weight on their back. A backpack can be worn for a dozen or more hours each week, so it's a problem we have to take very seriously," he says.
Working with his colleagues at Advanced Rehabilitation of Jersey City, Dr. Oliviero is delighted to announce his new backpack safety tips:

Ensure all backpacks have decent padding in the shoulder straps
Make sure the child always wears both straps, to distribute weight equally on both shoulders
Heavier items should be placed against the child's back, avoiding the need to lean backwards
If the backpack is already heavy, encourage the child to carry heavier items by hand
Most importantly, do not let a backpack exceed any more than 15% of a child's body weight
"Naturally, problems are always easier resolved if caught or prevented early. By the time a child leaves for college they could have spent many years slowly doing damage to their body. I urge all parents to sit down with their children, explain the risks and share my tips. I see affected children on a frequent basis, many requiring surgery; this is a very real risk," Dr. Oliviero adds.
If children complain of pain, their parents are urged to book a chiropractic evaluation as soon as possible.
For more information on Advanced Rehabilitation of Jersey City, visit: http://www.jerseycitypainmanagement.com
About Laurence Oliviero, D.C.:
A 1996 graduate of Life Chiropractic College in Atlanta, Ga. He has done advanced post-graduate training of the Loomis Enzyme System. He has a passion for helping patients regain a feeling of youth and vitality by utilizing many advanced nutrition techniques. He is a frequent lecturer on many health topics and has appeared on local television and radio.