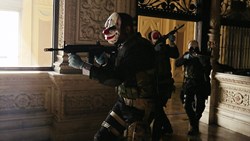 NewFilmmakers LA presents a showcase of emerging filmmakers, hailing from the United States, Canada, Syria, and Turkey, with a diverse line-up of short films, documentaries, and a feature film.
Los Angeles, CA (PRWEB) September 12, 2013
With the famed Toronto International Film Festival in full swing, filmmakers, press, and buyers have descended upon the Canadian city with the hopes of screening, writing about, and buying the "next big thing". Taking place just a week after TIFF's closing night, the NewFilmmakers LA Film Festival presents a showcase of emerging filmmakers, hailing from the United States, Canada, Syria, and Turkey, with a diverse line-up of short films, documentaries, and a feature film.
From the timely documentary Not Anymore: A Story of Revolution, detailing the experiences of two young Syrians as they fight for Syria's freedom against the oppressive al-Assad regime, to a documentary focusing on a blind photographer, a web series chronicling two comedians attempt at losing weight through various efforts, including pole dancing classes, and a feature film based on Sony Online Entertainment & Overkill Software's online video game Payday: The Heist, the NewFilmmakers LA Film Fest September program truly offers a film for every viewer.
Sip a cocktail in our red carpet Cinema Lounge and listen to tunes spun by a local DJ while enjoying conversations with filmmakers, casts, and crews of the films between programs on the outside patio, surrounded by historic buildings of Downtown Los Angeles.
Official selections for the NewFilmmakers September 21st program include:
Not Anymore: A Story of Revolution (Dir. Matthew VanDyke / USA, SAR, Turkey) - The story of the Syrian revolution as told through the experiences of two young Syrians, a male rebel fighter and a female journalist, as they fight an oppressive regime for the freedom of their people.
Director Matthew VanDyke left to travel the Muslim world in 2007 after earning an MA from Georgetown University in Security Studies with a Middle East Concentration. Joining Libyan friends as a rebel fighter during the 2011 Libyan Revolution, VanDyke was captured by the Gaddafi regime and spent nearly 6 months in solitary confinement as a prisoner of war. After escaping from prison, VanDyke returned to front lines in combat until the end of the war. Returning to the United States, he began focusing on the Syrian revolution - this time, picking up a camera. After two failed Kickstarter & IndieGoGo campaigns (both allegedly suspended/canceled by the websites) and donors that never panned out, VanDyke depleted his life savings and headed to Syria, beginning, and now completing, his first documentary film.
Now a film festival darling, Not Anymore: A Story of Revolution has picked up prizes at the Palm Springs International ShortFest (Audience Favorite Documentary Short), Los Angeles Reel Film Festival (1st Place Documentary Short), Evolution International Film Festival (Best Short Documentary), and the Italian NociCortinfestival Film Festival (Best Short Film). Not Anymore: has also been named an official selection at the AFI Docs Film Festival, Calgary International Film Festival, and HollyShorts Film Festival, among many others.
Shoot'er (Dir. P.R. Brown / USA) - Trent Ford plays a highly skilled shooter, a hired gun for a special clientele. We follow his career as he gets trained by his father, bumbles through his first job and then becomes the best hire in town. He is man struggling with the complexity of remaining human while justifying what he does for a living. His current job proves to be complicated and filled with emotion, something he is not comfortable with. By the end he is faced with a decision that changes everything.
P.R. Brown has directed independent films and music videos for artists including John Mayer ("Half of My Heart"), Carrie Underwood ("Two Black Cadillacs"), the Goo Goo Dolls ("Let Love In"), My Chemical Romance ("SING"), and several for American Idol & Ford's sponsorship collaboration. He founded Bau-da Design Lab in 1996, with offices in Los Angeles and New York. His first short film, Coma, starred Michael Madsen (Reservoir Dogs, Kill Bill: Vol. 1), Golden Globe winner George Hamilton (The Godfather: Part III), Paul Ben-Victor (Daredevil, True Romance), and Emily O'Brien ("The Young and the Restless").
Trent Ford (The Island, "The Vampire Diaries") stars as the Shooter, with Abraham Benrubi (Wristcutters: A Love Story, "Robot Chicken"), Motley Crue's Nikki Sixx, Courtney Bingham, Cat Tebo, and Joel Hebner.
Payday (Dir. Demian Lichtenstein / USA) - A modern day Robin Hood story based on the award winning, cult favorite Sony online video game PAYDAY: THE HEIST. The president of a corrupt global bank joins his estranged brother and a team of ex Navy SEALS to rob his own bank and pull off the biggest financial heist in history while a beautiful, tenacious Federal agent closes in on them.
2014 is gearing up to be a busy year for film director Demian Lichtenstein, who helms the upcoming feature Payday: The Heist, and Undateable John, starring Daryl Hannah, Estella Warren, Joan Jett, and John Philbin as Undateable John. Lichtenstein's previous credits include 2001's 3000 Miles to Graceland.
88 Miles to Moscow (Dir. Karen Glienke / USA) - 15-year-old Niki gets more than she bargained for when she sneaks off a train for a quick smoke, stumbling into an offbeat adventure involving her ex-con dad, troubled mother, and a young Russian garbage man.
Light Mind (Dir. Jie Yi / USA) - Light Mind is a short documentary film about a blind photographer. Through a visual language that carefully explores narrative structures within the cinematic interplay of frame sequencing and specific shots, Yi engages her audience in a dialogue that asks them to consider their own position in a collective exploration of individual psyche as it relates to society at large.
Mike and Andrew Try to Lose Some Weight (Episode 1) (Dir. Pedro Castro / USA) - Fat Comedians Mike Bridenstine and Andrew Dewitt learn the basics of pole dancing with the hope of losing some weight.
Pop the Grapes (Dir. Nicole Dorsey / Canada) - Steph needs money for an advanced self-defense course in the big city. When she finds an envelope full of cash, she reluctantly turns it over to a security guard. Assuming he's used the cash to buy a pair of high-class cowboy boots, Steph shows the security guard the meaning of brute force.
The Rwanda Blend (Dir. Sam Zvibleman / USA) - A mysterious Rwandan coffee profoundly and magically transforms a lonely young woman's life, but the dangers of its powers might be too much to risk.
Salvage (Dir. Stev Elam / USA) - 'Salvage' is a documentary that takes a look at the stories of women on Skid Row, and their struggles with homelessness, abuse, and addiction. Filmed at and with the help of the Union Rescue Mission, the film takes a special glimpse into the Mission and the transitional housing facility Hope Gardens. The stories of the women are as varied as the way that they got to Skid Row, and each is salvaging their life in a different way.
AT&T Center is the Presenting Venue Sponsor of NewFilmmakers Los Angeles. Producer's Circle Sponsors include SAG-AFTRA and Wells Fargo. To purchase tickets for the NewFilmmakers LA Film Festival on September 21st, 2013, please visit http://www.newfilmmakersla.com.