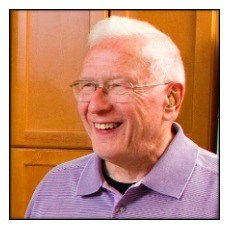 Des Moines, WA (PRWEB) September 13, 2013
Wesley Homes Lea Hill resident Millard T. Battles received recognition for his time and service to the Kent community at the annual Kent Old Timers Greater Kent Community Reunion.
Since moving to Kent, WA, from Indiana, Millard has been an integral part of the Kent community. He came to Washington to work for Boeing with every intention of moving back to Indiana. After three months of rain, Millard was able to see "The Mountain" [Mt. Rainier] on a sunny day. He never looked back.
The Battles family moved to Kent in 1960 and became one of the early owners in Park Orchard, the first development on East Hill. So began a community relationship with Kent that would last for the next 50 years.
"My problem is that I get into more than I can handle," laughed Millard. "Really, our [with wife Martha] dedication in life is to do work within and outside of organizations. We enjoy being involved. There are a lot of places that need help."
When Millard and Martha were married in 2009, they thought they would reduce their activities. Instead, they kept their individual activities and added more.
Millard has been and continues to be active in numerous educational and career leadership positions. He supported and helped build many schools throughout the district.
This is a full and vibrant legacy to Kent, but Millard has another gift to Kent: his five children, 11 grandchildren and great granddaughter who also call Kent home. "My kids are equally involved in church and community programs," said Millard. By his admirable example, Millard passes down the importance of family, love of community and service to others.
Volunteerism

Was a member of the Kent School Board, Washington State School Directors Association, Washington State Board of Education, Washington Business Roundtable Education 'Working' Committee, National Task Force on Education Reform and Advisory Committee for the Department of Education at Washington State University
Involved in his church, St. Anthony's Parish (now Holy Spirit), and with the founding and development of St. Stephen's Catholic Parish
Served on the Archdiocesan Pastoral Council and the Founding and Strategic Planning Committee for St. Stephen the Martyr Catholic Church
Served many years in various positions with the Chief Seattle Council Boy Scouts of America
Supported United Way and Kent Historical Society
Past Chair of the Board of Washington Elder Care and past Chair of the Boeing Bluebills retirees
Involved with the Boeing Bluebills Retiree organization, Washington Eldercare, Wesley Homes Lea Hill Residents Council and committees, Seattle University and others
Instrumental in bringing CERT (Community Emergency Response Team) to Wesley Homes Lea Hill and was CERT trained in 2012
Has a HAM license (ID KF7WDL) and will be one of the radio operators should there be a disaster
Education and Career

Graduate of the University of Notre Dame, received a BS and an MS in Mathematics with a minor in Physics and Electrical Engineering
Sloan Fellow at Massachusetts Institute of Technology (MIT), received an MS in Management Science
The Boeing Company (35 years)
--Research engineer
--Management and executive positions, including Manager Mathematical Analysis and Operations Research; Director of Computing Systems and Analysis for the SST program; Consultant to Weapon Systems Evaluation Group for the United States Joint Chiefs of Staff; Director of Business Management for Boeing Commercial Airplanes Engineering; Director of Business Management for Boeing Marine Systems; Boeing Marine Systems General Manager; E-6 Program Manager; P-3 Update IV Program Manager and assumed the total responsibility of Navy and Maritime Electronics Programs.
--Retired as an Executive from the Boeing Company on April 1,1993

Honored by Seattle University with a Doctor of Humanities, honoris causa degree
Mathematics instructor at the University of Washington School of Engineering and the Renton Vocational Technical School
This is the 24th year that a committee of Kent residents has selected people to honor.
Established in 1944 and affiliated with the Pacific Northwest Conference of the United Methodist Church, Wesley Homes operates two retirement communities and a home health agency. Wesley Homes Des Moines is a continuing care retirement community offering cottage homes, apartments, assisted living and skilled nursing. Wesley Homes Lea Hill in Auburn offers village homes, apartments, assisted living and memory care. Wesley Homes Community Health Services provides home health services to clients throughout the Puget Sound region.
# # #
WESLEY HOMES
Retirement Communities │ Home Health Services │ Foundation
815 S. 216th Street
Des Moines, WA 98198
(206) 824-5000