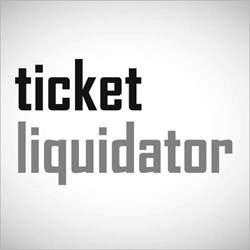 South Windsor, CT (PRWEB) September 12, 2013
One day after the 12-year anniversary of Jay Z's legendary "Blueprint," tickets for Jay Z in concert on the Magna Carta World Tour go on sale to the general public. One day later, The Blueprint's most celebrated producer, a young upstart by the name of Kanye West, will also release Kanye West tickets for tour dates in support of his latest album "Yeezus." Back in 2000, Kanye West was hired by Jay Z's Roc-A-Fella label to produce the single "This Can't Be Life" which led his work on "The Blueprint." Ten years later, Jay Z and Kanye West produced the bestselling album "Watch the Throne" and teamed up for 63 Watch the Throne tour dates. An opening act for each Jay Z concert hasn't been announced yet but Kanye West tour dates will feature Kendrick Lamar. Fans can search for Kanye West and Jay Z tour dates on TicketLiquidator.com.
All trademarks remain property of their respective owners. TicketLiquidator.com does not claim any right or ownership to any of the names contained in this release. These names are strictly used for descriptive purposes and do not imply an endorsement or partnership.
###
Ticket Liquidator is an online marketplace for tickets to live entertainment events. Since 2003, Ticket Liquidator has provided a selection of event seating inventory which now exceeds $1 Billion. With 7-day Customer Service, PCI and SSL security certifications and a Worry-Free 125% Guarantee and Safety Net Program, Ticket Liquidator ensures that all purchases are made with confidence. Ticket Liquidator is in no way associated with any of the artists or venues listed.