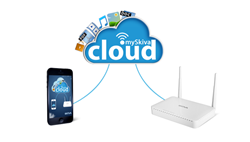 We've put the future of this product in the hands of those passionate consumers through Indiegogo.
Irving, Texas (PRWEB) September 12, 2013
Crowdsourcing has recently evolved into much more than just the practice of collecting ideas or content through the contributions from a large group of people, specifically from an online community, rather than from traditional employees or suppliers. The most recent development in crowdsourcing is related to raising funds that can be hard for innovators or small start-ups to access on their own through online campaigns. Many of these entrepreneurs have great ideas, a passion to work hard, and great networks but finding larger quantities of funding through traditional channels can be limited. The crowdsourcing solution to fix this funding problem is now better known as "crowdfunding."
About Crowdfunding
Crowdfunding empowers people from all over the world to come together and help build something that they're passionate about. Individual consumers have the chance, through crowdfunding platforms, to invest in products, services, or companies that they would like to support. One of the most popular crowdfunding platforms today is the Indiegogo platform. So far, Indiegogo has raised millions of dollars for thousands of campaigns worldwide. They help companies promote their campaigns online and raise funds quickly, easily and securely. One industry in particular that has really taken advantage of the funding benefits Indigogo and other platforms like it offer is the technology industry. Because of recent security violations within the technology industry (NSA and Edward Snowden) many companies are attempting to improve the technologies that individual consumers use in order to keep their information safe from third party surveillance. Consumers have also started taking more of an interest in keeping their own information secure by investing in products that can make a more secure future a reality, crowdfunding has become the perfect tool to bring these companies and consumers together.
For example, Skiva Technologies has begun a promotional campaign for a new product that is due to be released to the public on September 29th. Skiva Technologies is a Texas-based consumer electronics company that empowers individuals and corporations to maintain connectivity through their own secure cloud network with their new product. This company was founded on the belief that anything can be improved and with the goal of bringing high-quality, user-friendly products to consumers all over the world. These two things were crucial in inspiring Skiva Technologies' latest innovation -- the mySkiva Private Cloud Router.
"The mySkiva Private Cloud Router was designed with simplicity and better security in mind for our consumers. The other features it offers, like the ability to access and play files from your hard drive using your smart TV or game console, are a huge bonus which makes this product a game-changer in the way we work, live and play," xplained CEO of Skiva Technologies, Mandeep Kumar. "People are already canceling their current cloud subscriptions in anticipation of our product, so we know they are passionate about what mySkiva has to offer. We've put the future of this product in the hands of those passionate consumers through Indiegogo. The last step left is to raise the remaining funds that will allow us to take mySkiva public by the 29th."
About the mySkiva Private Cloud Router
The mySkiva Cloud Router turns any USB hard drive into a private cloud server. Its accompanying cloud app provides the ability to access the cloud network from smartphones, tablets, computers, and other mobile devices. Setup is simple, only taking about 30 seconds, and there are no storage plans, privacy agreements, or terms of usage to commit to. Data is accessible from anywhere in the world at any time. With all of the data and files stored in the cloud, data storage limitations on mobile devices no longer exist. You can even access files from your hard drive and play them through your smart TV or gaming console. The storage capacity is expandable through the use of a USB hub and additional hard drives. By pairing a mySkiva router with a $100.00 USB hard drive a user can access the same amount of storage space that a Dropbox user would have to pay almost $800.00 a year for. The mySkiva Private Cloud Router offers these things and so much more.
If you are passionate about investing in a secure future or even just passionate about supporting the latest innovation in the technology industry that will change the way we work, live and play, you can visit mySkiva's campaigns page here and show your support through a donation or even reserve your own private cloud router today.
Contact:
Mandeep Kumar, Skiva Technologies, CEO
mandeep(at)skivatech(dot)com
Robyn Short, Public Relations Manager
robyn(at)skivatech(dot)com