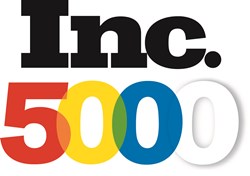 Chicago, IL (PRWEB) September 13, 2013
From humble beginnings to expanding operations across the Midwest – QCSS has been honored as one of the fastest-growing companies in the United States this year, by Inc. magazine. The company achieved an incredible 200% 3-year-growth rate which ranked them 1,901 out of all privately held U.S. companies.
"We are very excited about this achievement…" says Catherine Karabetsos, CEO. "Over the next year we look forward to continuing to grow, creating additional jobs in our communities, and providing innovative marketing solutions for businesses worldwide. We have no plans of slowing down, and with our amazing team and clients – the sky's the limit."
QCSS has always pursued providing the best-in-class customer service and telemarketing for a wide range of companies. The business prides itself on quality and teamwork to deliver genuine interactions and effective communication solutions.
In the early 2000's, many large corporations began outsourcing customer service and telemarketing overseas. It was companies like QCSS that demonstrated an enormous difference in quality that helped reverse this trend and bring these jobs back into the U.S.
Over the past three years, the companies on the Inc. 5000 list are responsible for over 520,000 new jobs. "These companies are the hidden champions of job growth and innovation, the real muscle of the American economy," says Inc. magazine Editor Eric Schurenberg.
"This really means a lot to us," explains VP of Operations, Isaac Ryland. "It's very important for us to be able to create and keep jobs here in the U.S. We've been involved with programs like Joining Forces and Jobs4America to help do our part. To hear statistics like that, especially with the economic struggles the country's been faced with, really hits close to home for us."
There were two giant leaps for QCSS last year. First, the company opened a brand new Smart-Center facility in Deer Park, IL. This technology-driven hub allows the company to embrace new channels of communication for their clients, such as: video conferencing, web chat, screen sharing capabilities, email-on-demand, CRM integration and much more. The second big advancement was the acquiring of Greene & Associates, a Top 50 teleservices firm specializing in professional publishing/specialized information. The new company brought a wealth of assets including an additional Midwest call center situated in Monona, Iowa.
"The combined experience of QCSS and Greene's management team gives us a real advantage in creating strategies that positively impact companies' bottom lines" stated Randy Greenberg, COO of the new firm. "We're very excited about this new and can't wait to see what next year brings!"
A complete listing of the Inc. 5000 can be found at http://www.inc.com/5000.
About QCSS & Greene
QCSS, Quality Customer Sales & Service, and Greene is the company of choice and the industry standard for business-to-business and qualified business-to-consumer telemarketing, telesales, lead generation, and inbound call center services. Headquartered in Deer Park, Illinois, near Chicago, with call centers in Midwest United States, QCSS & Greene is staffed by the industry's most professional telesales representatives, and directed with over 200 years' combined experience within our management team.
QCSS & Greene's call centers are spacious and equipped with state-of-the-art technology, contributing to the effectiveness and efficiency of our clients' programs. Our call centers are also available extended hours, serving all time zones. Year after year, QCSS & Greene is cited by our clients, acknowledged by our peers, and recognized by professional trade journals as a top firm in our industry.
For more information about QCSS/Greene, please contact Director of Marketing, Eugene Borisov at eborisov(at)qcssinc(dot)com 888.229.7046 http://www.qcssinc.com or http://www.greeneassoc.com
About Inc.
Founded in 1979 and acquired in 2005 by Mansueto Ventures, Inc. is the only major brand dedicated exclusively to owners and managers of growing private companies, with the aim to deliver real solutions for today's innovative company builders. Total monthly audience reach for the brand has grown significantly from 2,000,000 in 2010 to over 6,000,000 today. For more information, visit http://www.inc.com.