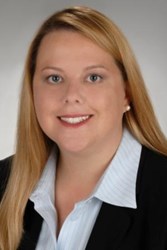 Software audit disputes will continue to grow and companies of all sizes will be targeted.
Southlake, Texas (PRWEB) September 12, 2013
Julie Machal-Fulks, Partner in Scott & Scott, LLP, whose practice focuses on software licensing transactions and disputes, will examine the substantial changes in software licensing options for large enterprises and the challenges the newly developed licensing models have created in a one hour CLE "Enterprise Software Licensing: New Options - New Obligations" hosted by the Dallas Bar Association Computer Law Section at the Belo Mansion on September 26th at noon.
Software licensing options for large enterprises have evolved substantially over the past several years. Businesses today have more options and flexibility to meet their software needs. However, with that flexibility often comes complex software asset management (SAM) obligations. Licensing models that were previously unavailable absent extensive negotiations are now regularly offered. IT teams must equip themselves to recognize the unique challenges created by the various options in order to avoid unnecessary licensing exposure.
Attendees will learn:

Traditional and newly developed licensing models
Principal concerns about current licensing models
Types of license agreements
Primary causes of exposure in enterprise-level software audits
Scott & Scott, LLP (http://www.scottandscottllp.com and http://www.softwareaudit.com) is a leading intellectual property and technology law firm representing businesses in matters involving software licensing. Scott & Scott's legal and technology professionals provide software audit defense and software compliance solutions, all protected by attorney-client and work-product privileges.
-30-