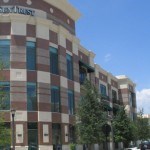 Orlando, FL (PRWEB) September 12, 2013
VisionQwest Resource Group, Inc. has decided to move its corporate office to Orlando, Florida to take advantage of lower tax rates and better operating conditions for companies. The decision was made after examining workers' compensation costs and state tax issues to run a business in California. The choice of Florida was due to no personal state taxes, a lower sales tax, a good business climate and lower costs in doing business. The company was faced with such high workers' compensation costs by being charged $18 for every $100 a nurse or healthcare professional made. Also, State taxes are so high to operate and with higher costs of professional liability and general liability costs. Operating in California is three times as expensive as doing business in Florida. Michael Lodge will head up the corporate office in Orlando, FL. The corporate operations and healthcare will now be stationed in Orlando Florida and will expand the tax/accounting side to Florida. The new office will be located at:
VisionQwest Resource Group, Inc.
4767 New Broad Street
Orlando, FL 32814
Phone: 407.514.2751 Ext 2223
Toll Free: 877.778.1770 Ext 702
VisionQwest Accountancy Group will remain in California and will continue to serve our current clients and build new business. Costs to operate the accounting division is much lower to operate. The cost for workers compensation is $1.25 for every $100 earned by an accountant, significantly much less then the healthcare division. The firm has built a solid accounting and tax client base in California that stretches from northern to southern California. They will continue to build and develop the tax / accounting services and expand the business advisory services throughout California. The company has been built on the reputation of working hard for their clients and providing the best staff to advise them along the way in business and personal tax issues. VisionQwest Accountancy Group will also support new clients in the Florida area as the office in Orlando gets up and running strong. Michael Cabuhat will head up the accounting / tax division in California. The office will remain at:
VisionQwest Accountancy Group
A Professional Accountancy Corporation
500 N Central, Suite 740
Glendale, CA 91203
Phone: 818.547.0497 Ext 700
Fax: 818.547.0449
VisionQwest has been in business now for 11 years in California and feels sad that it will have to move its operation to another state. But the corporation has to do what is best for the company that will allow growth without being taxed higher or being given added costs of doing business in California. This move will be effective October 1, 2013.
To learn more about VisionQwest go to: http://www.vqrginc.com