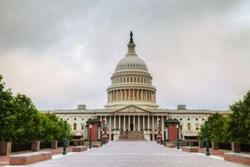 Los Angeles, California (PRWEB) September 12, 2013
As the economy continues to recover, one of Congress' most pressing issues has been dealing with the housing crisis, specifically homeowners who are "underwater". Scott Schang of Broadview Mortgage states that HARP 3 is looking more viable now than ever.
"We support the strong effort by President Obama to help these homeowners," says Schang.
President Barack Obama has pushed aggressively to have the "Home Affordable Refinance Program" (HARP) revised, revamped, and reintroduced through the "Responsible Homeowners Refinance Act of 2013."
"There is no question that a HARP 3 program, based on the proposed legislation, would be a money saver for many homeowners left with no options for taking advantage of rising, and still historically low rates," says Schang.
The bill is currently out to committee and being reviewed by the United States Senate.