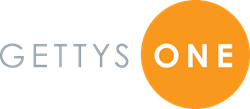 "Gettys ONE's attention to detail and dedication to providing top-notch, cutting edge design, accompanied by great customer service has been a tremendous value-add to our renovation jobs." - Keith Manning, VP of Asset Management, Wheelock Street Capital
Chicago, IL (PRWEB) September 16, 2013
Gettys ONE, the select service design solution division of The Gettys Group, has been awarded its 100th project for major select service hotel brands, working with Starwood's Four Points by Sheraton brand. The milestone project comes just two years after the launch of the Gettys ONE program, which provides hospitality clients with a cost-effective design solution without compromising the design and documentation process. The team's 100th project follows a string of recently completed and awarded projects throughout North America, including the Hampton Inn Majestic Chicago, Homewood Crabtree, NC, and La Quinta Inn Yosemite, CA.
By streamlining the design, documentation, and approval process, Gettys ONE enables clients to create customized solutions for individual properties while creating a bridge to the brand's standards. These efficiencies coupled with the established relationships Gettys has cultivated with hotel brands and industry influentials over the past 25 years, allows the team to deliver personalized designs within individual project parameters. In addition, Gettys ONE services can be coupled with the company's in-house Procurement Management team to offer a bundled solution for both renovations and new-build projects, making Gettys ONE a true one-stop destination for hotel brands.
"Gettys ONE's attention to detail and dedication to providing top-notch, cutting edge design, accompanied by great customer service has been a tremendous value-add to our renovation jobs. Additionally, their relationships with the key decision makes within the brand organizations have made coordinating reviews and approval extremely easy," states Keith Manning, Vice President of Asset Management, Wheelock Street Capital.
Gettys ONE is on track to complete over 50 projects throughout North America in 2014, working with some of the largest hotel chains including: Homewood Suites, Fairfield Inn, La Quinta, Holiday Inn Express and Sheraton Four Points. To learn more about Gettys ONE, their team and the services they provide to select service hotel brands, visit their newly-launched website at http://www.gettysone.com.
About The Gettys Group
The Gettys Group is an award-winning, creative and innovative team of business-minded hospitality design experts headquartered in Chicago with offices throughout the Americas, Asia Pacific and the Middle East. For 25 years across the globe, Gettys has specialized in creating value through interior design, procurement, branding, and development services from project conception to completion. For more information and a sampling of Gettys' extensive portfolio, please visit http://www.gettys.com.