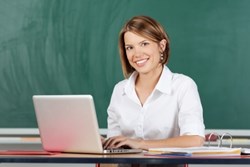 Los Angeles, California (PRWEB) September 13, 2013
Broadview Mortgage has announced the re-introduction of the Extra Credit Teacher Program, which provides $7,500-$15,000 to qualified applicants.
The Extra Credit Teacher Home Purchase Program (ECTP) is a deferred payment, simple interest rate subordinate loan. It can only be used for down payment assistance with an eligible CalHFA first mortgage loan.
This program is intended for eligible teachers, administrators, classified employees and staff members working in either county/continuation schools or high priority schools (schools with Academic Performance Index (API) ranks of 1-5) in California.
Applicants must also be first-time homebuyers.
"After bringing back the Extra Credit Teacher Program, and with the expectation of the return of the CalSTRS home loan benefit, this is a great opportunity for California's education professionals to become homeowners," says Schang.