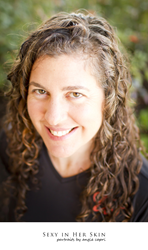 Wow! Beautiful work! I have never liked pictures of myself, but I like these.
San Francisco Bay Area, CA (PRWEB) September 14, 2013
Capri is ecstatic about her new partnership with Total Women Gym and Spa, for many reasons. But for one in particular. They both share a similar mission. Capri explains, "Total Women is more than just another gym, it's approach supports whole mind, body, and soul optimization and balance. I just love the group of women who work there, and they made me feel right at home as soon as I met them. I felt understood and well supported. Together we are going to change a lot of lives!"
Their partnership is off to a great start! Capri is Total Women's official headshot photographer. She recently spent two days at their Alameda location and took all of the trainer's new headshots. Capri explains, "Our set up was seamless! My headshot station was set up right outside of the gym, in a shady location. We scheduled 15 minute appointments for each woman to have her headshots taken. We actually ran ahead of schedule, and in some cases, we were done in just 5 minutes. It was fabulous and I'd love to do it again! It was a great way to meet each women and learn a little bit about her. Next, we are going to select an image for each women, print and design wall art where each one of them will be showcased, in a wall gallery at the gym."
Once Capri revealed their new portraits, one of the trainer's responded with, " Wow! Beautiful work! I have never liked pictures of myself, but I like these." Capri's response was, "Thank you so much! I'm so happy you love them! And I totally understand about never seeing a photo of yourself that you actually love, that's why I do what I do." Capri says these feelings from women are unfortunately all too common, which is exactly why, it is her mission to change the way women see themselves, and are represented in portraits.
Capri tells us, "It's a very challenging line of work, there is a lot of damage left to be stripped away. No one's confidence is going to be healed over night. Instead, this kind of photo therapy, is just one part of increasing your self-love, and actually realizing how naturally beautiful you are already. It's not like photographing pets and babies, none of those portraits are ever going to be critiqued as harshly as women critique those of their own, instead they will always be readily loved and accepted. But I love a good challenge, and my mission is to change the world, so I gotta do, what I gotta do - and I love what I do."
For more information, to check out all of the photos from Total Women, or to inquire about Capri photographing your unique team of individuals, visit http://sexyinherskin.com/portraits/professional-headshots/total-women-gym-spa-alameda-ca/.
More about Angie Capri:
Angie Capri is the founder and owner of Angie Capri Photography, an international portrait photography studio, based in the San Francisco Bay Area. Capri is dedicated to creating empowering and honest women's portraits. Through her photography, and the launch of her new partnership with Total Women Gym and Spa in Alameda, CA, she hopes to inspire women to honor, express, and capture their inner radiance. Giving them a unique opportunity to honor and celebrate themselves in a way they have never imagined.
To learn more about Angie Capri Photography, and to support changing the world, one beautiful woman at a time, visit http://angiecapri.com.
More about Total Women Gym + Spa:
Services at Total Women include, weight loss training along with facials, body treatments, massage, aromatherapy, and manicures. "Total Woman Gym and Spa is the largest, full-service gym and day spa in California. Started in 1965, we have dedicated more than 40 years to helping women achieve their health, fitness and wellness goals. Our full service day spas and boutique elements give our gyms the upscale look and feel of a five star day spa. Total Woman is dedicated to providing women with the opportunity they need to reach their personal health and wellness goals by offering the finest in Fitness Services, Skin and Body Care and Wellness Education. Our services are provided in a welcoming, nurturing, and supportive atmosphere." You can learn more about Total Women Gym and Spa, and find the location nearest you, visit http://www.totalwomanspa.com/.