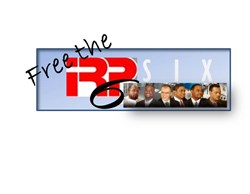 If you are neutral in situations of injustice, you have chosen the side of the oppressor - Bishop Desmond Tutu
Denver, Colorado (PRWEB) September 12, 2013
Court records show that Attorney Mark Geragos has joined the legal team representing A Just Cause in its lawsuit against federal court reporter Darlene M. Martinez in Denver, Colorado (Docket No. 12, Filed September 5, 2013, Notice of Entry of Appearance by Mark Geragos On Behalf Of A Just Cause, USDC Colorado). Attorney Cornell Johnson (Denver, CO) has led the case since July 2013 and will be joined by Mark Geragos. The team also includes Robert Kalunian and Tina Glandian of Geragos & Geragos (Los Angeles, CA).
Lawyers for A Just Cause filed suit on July 31, 2013 in District Court for the 2nd Judicial District, Denver County, Denver, Colorado against federal court reporter Darlene M. Martinez for breach of contract claiming that on or about September 10, 2011, Darlene Martinez entered into a contract with A Just Cause to provide stenography services for the entire trial proceedings of IRP Solutions/IRP6. (District Court, 2nd Judicial District, Denver County, Case 2013CV033380, Div 409, Filing ID 6EEE4CA4A567C, Doc ID 8B0EE416E3F64, Filed July 31, 2013, Accepted August 1, 2013 and United States v. Banks, et al., case number 09CR266).
"From what I have seen of Mr. Geragos, he is a highly-skilled, principled, plain-spoken defense attorney that has the courage to voice indignation against injustice and is not bridled by the reins of political expediency", says David Banks, COO, IRP Solutions (IRP6). "He will serve A Just Cause well in their quest for answers regarding the improprieties surrounding the missing transcript", adds Banks.
The IRP6 case concerns an African-American company (IRP Solutions Corporation) in Colorado that developed the Case Investigative Life Cycle (CILC) criminal investigations software for federal, state and local law enforcement. The IRP6 (Kendrick Barnes, Gary L. Walker, Demetrius K. Harper, Clinton A. Stewart, David A. Zirpolo and David A. Banks) were convicted in 2011 after being accused of mail and wire fraud. The defense argues that key elements of the court transcript, which are key to the appeal, are missing. (D. Ct. No. 1:09-CR-00266-CMA)
Mr. Geragos' legal insight and court room experience will serve us well in our fight for justice and vindication", says Gary Walker, CEO, IRP Solutions (IRP6). "Bringing visibility to our story is critical for us and his name recognition and credibility will be helpful in those efforts as well. We're pleased to have him join our legal team", concludes Walker.
The lawsuit filed by A Just Cause asserts that on October 27, 2011 A Just Cause paid a cashier's check in the amount of $9450.00 directly to Darlene Martinez for a transcript of the entire proceedings of the IRP6 case, which included, but was not limited to, all bench conferences. The complaint states that Ms. Martinez failed to provide the entire trial transcript as contracted for. (2nd Judicial District, Denver, Case 2013CV033380)
Court records show that on August 22, 2013 Assistant U.S. Attorney (Denver) Michael C. Johnson filed a Notice of Removal moving the lawsuit from District Court for the 2nd Judicial District, Denver County, Denver, Colorado to the federal courts. The motion claims that the case should be handled in the federal system because Ms. Martinez is employed as a court reporter with the United States District Court (federal) and was performing "her duties during the alleged incident in the complaint". (Case 1:13-cv-02260 Document 1 Filed 08/22/13 USDC Colorado)
"A Just Cause strongly believes there is a solid argument to challenge the recent move by the U.S. Attorney's office and we are optimistic about Mr. Geragos joining Attorney Cornell Johnson in the lawsuit against Ms. Martinez", stated Sam Thurman, A Just Cause. "The arguments that will be made by this legal team will prove beneficial to the IRP6 appeal", adds Thurman.
"I am ecstatic to hear that Mark Geragos has joined the legal team in the case against Darlene Martinez, the Court Reporter", says Gwendolyn M. Solomon, Appellant Attorney for the IRP6.  "His legal expertise will contribute to the case with belief that the outcome will have a positive impact on release of the unedited transcripts involving violation of the defendants' (IRP6) Fifth Amendment rights in the criminal case pending before the Tenth Circuit Court of Appeals", adds Solomon.
Court records show that the IRP6 represented themselves pro se during the criminal proceedings. The IRP6 have been incarcerated at the Federal Prison Camp in Florence, Colorado since the summer of 2012. The IRP6 continue to maintain their innocence. (D. Ct. No. 1:09-CR-00266-CMA).
"I am very pleased and excited about Mr. Geragos taking on this case. The issues surrounding this case need to be addressed properly and brought to the public's attention, and I am confident that Mr. Geragos can do both", says Kendrick Barnes (IRP6). "This is an exciting development for us and we feel that our wrongful conviction and incarceration will be exposed", says Dave Zirpolo (IRP6). Demetrius Harper expressed his gratefulness by stating, "Abuse of justice will not stand and truth cannot continue to fall in the streets. I believe that Mr. Geragos stands for the same thing".
The case of IRP Solutions (IRP6) is currently under appeal (US District Court for the District of Colorado, Honorable Christine M. Arguello, D. Ct. No. 1:09-CR-00266-CMA; Case Nos: NO. 11-1487, Case Nos. 11-1488, 11-1489, 11-1490, 11-1491 and 11-1492).
For more information about the story of the IRP6 or for copies of the legal filings go to http://www.freetheirp6.org. Appellate Court panel includes the Honorable Senior Judge Bobby R. Baldock, Honorable Judge Harris L. Hartz, and Honorable Judge Jerome A. Holmes
Related press releases: http://www.a-justcause.com/#!press-releases/c21pq