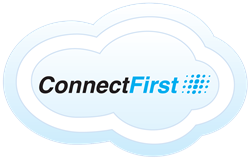 This award validates all the hard work our employees put forth day in and day out
Denver, Colo. (PRWEB) September 12, 2013
Connect First was awarded the Customer Service of the Year Award on Tuesday at the 2013 APEX Awards, the prestigious technology awards recognizing outstanding accomplishments and leadership by Colorado's advanced technology companies and professionals. The award was announced live at a sold out event at the Hyatt Regency in downtown Denver to a crowd of more than 850 attendees.
The Boulder-based company was recognized for its outstanding customer service, which set it apart from its competitors within the hosted contact center technology arena. Connect First demonstrated this through its tireless pursuit of providing the best possible service to its customers.
"Customer service is at the forefront of everything we do on a daily basis," said Connect First CEO, Geoffrey Mina. "This award validates all the hard work our employees put forth day in and day out, and we're extremely honored to have received it."
Since the APEX Award's inception in 2000, CTA's APEX Awards have acknowledged the top technology company success stories and technical advancements produced in Colorado.
"Connect First was a clear contender among the other companies," said Erik Mitisek CEO, Colorado Technology Association. "The purpose of the APEX Awards is to recognize and celebrate the success of amazing companies and Connect First will be a leader in their market."
About Connect First: Connect First is an award-winning SaaS telecommunications and cloud contact center software provider that focuses on customer satisfaction and elegant hosted solutions. Connect First offers a robust platform, designed and supported by a team of highly experienced engineers, designers and business analysts, and backed with personalized in-house customer care. Solutions include Cloud Routing, Inbound ACD, Outbound Dialing, Call Tracking, Interactive Voice Response (IVR), Voice Broadcast, Disaster Recovery, Predictive Dialer, Real-Time Telemetry, CDR Reporting, Live Agent Chat and more. Through a consultative approach with each customer interaction, Connect First builds customized solutions to meet the needs of a discerning customer base. Visit http://www.connectfirst.com for more information or a free consultation with a contact center solutions expert.