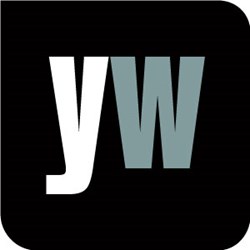 London, UK (PRWEB UK) 27 September 2013
From September 18th, Yoga instructor Dorothea Hatt will lead a 12-week series of free yoga classes for cancer patients and survivors, their caretakers and medical professionals involved in cancer treatment, Montgomery Media reported September 12th. The article, "River of Life in Fort Washington to offer yoga designed for cancer patients, survivors," noted that the sessions are free in honour of River of Life centre co-owner Rick Robinson's wife, who lost her battle with cancer in 2010. River of Life spokesman Meg Gruwell commented, 'Breath work is essential during cancer treatments as it is the breath that will help you through the stress, anxiety, discomfort and daily living [of cancer]. The focus and discipline of yoga will help to take the mind away from living with cancer and the medical treatments being administered.' (http://www.idahopress.com/news/local/chiropractic-office-adds-yoga-studio/article_b28e58ec-1b6a-11e3-8d88-0019bb2963f4.html)
This inspired Yourwellness Magazine to explore the health benefits of yoga. The article explained, 'Yoga is an ancient practice that originated in India and dates back to the eighth century BC. This practice focuses on the concept of discipline and uniting the mind, body and soul. Those who perform yoga regularly, referred to as Yogis, suggest that yoga should be used to merge with the Supreme Consciousness, though many use it as a motivational tool to help them achieve goals and improve fitness. Performed for centuries, initially by Hindu saints and monks, yoga brings with it a great number of health benefits.' (http://www.yourwellness.com/2012/12/the-health-benefits-of-yoga/#sthash.0VWosx2a.dpuf)
Yourwellness Magazine outlined the four main health benefits of yoga:
1. Improved body strength through enhanced muscle tone and posture.
2. Increased flexibility in the joints.
3. Weight loss through increased metabolism and fat burning ability.
4. Better cardiovascular health through Pranayam breathing exercises that control blood pressure and increase oxygen content in the blood.
5. Stress Relief.
To find out more, visit the gateway to living well at http://www.yourwellness.com.