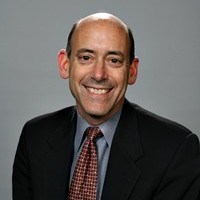 "We will continue to honor the 131 years of history that Oxford City Football Club brings to the region as we position ourselves to grow our club in the modern era.
Deerfield Beach, FL (PRWEB) September 12, 2013
Thomas Anthony Guerriero, CEO of Oxford City Football Club (OTCQB:OXFC) announces that after months of pursuing and courting the services of one of the most extraordinary individuals in professional sports, he has agreed to terms with Oxford City's new General Manager & Director of Global Business Craig Tornberg.
"Craig is a remarkable person and is an expert at building organizations both on the pitch and in the community as he showed from his 17 years with the Major League Soccer's New England Revolution. His success on the pitch, seeing the Revolution going to four MLS Championship matches as well as winning the US Open Cup and the Super liga trophies during his tenure, is only surpassed by his work off the pitch where he is so highly regarded throughout the New England community. He is a tremendous addition to the Oxford City family and shows our commitment to succeeding both now and in the future."
After launching his administrative career in football with the staging of very successful international matches from 1990 to 1993, and then participating in the highly successful 1994 World Cup and the 1995 US Cup in the United States, Tornberg set some of the highest ticket sales numbers with the launch of Major League Soccer in 1996. He was recognized nationally for several league awards including the 2000 Salesperson of the Year and 2001 Top Group Sales Executive.
Showing strong leadership skills, Tornberg was installed as Assistant General Manager and ultimately General Manager of the club in 2003. From that period through 2009, the club enjoyed its greatest success on the field. And while Revolution attendance hit a 10 year high, he continued to oversee some of the most successful international soccer matches in the United States featuring clubs and national teams from around Europe and South America. His creativity was continuously in evidence by his ability to develop new properties for the club, including the most successful "Futbolito" tournament in the country.
Tornberg has had tremendous success in developing unique sponsor platforms and was the first in Major League Soccer to pioneer corporate sponsorship of the team's preseason team training tours, having arranged the partnerships to bring the club to Brazil, Bermuda, Costa Rica, Mexico, Ecuador, the Azores and multiple US sites throughout his stewardship.
His passion of using the sport as a mechanism to empower youth is written throughout his career in football. Tornberg developed and maintained many of the relationships between the club and New England's ethnic communities and has been honored extensively for his commitment to bringing together the community around sport. With his many awards, Tornberg has been the only sports executive to be named to El Planeta Newspaper's list of 100 most influential people in the New England Hispanic community for six straight years. In 2005, Tornberg was honored at the Massachusetts State House for his efforts within the Caribbean-American community. An avid player and fan of football, he co-founded "Dream Team Football Club of the Americas", an initiative to develop talented young footballers and grooming them for the highest levels of the sport.
Tornberg serves on the Board of Directors of America SCORES New England and Project GOAL, two youth soccer and literacy after-school programs. He is the only football executive serving as a trustee on the prestigious New England Sports Museum along with a who's who of successful pro athletes and sport administrators from the region. He is an active player and fan of the sport
"I am honored to be chosen for this role at Oxford City Football Club" said Tornberg. "Over the past month, I have been investing time to get to know our club's committee members, staff, volunteers and fans and am overwhelmed by our club's community commitment." Tornberg added, "We will continue to honor the 131 years of history that Oxford City Football Club brings to the region as we position ourselves to grow our club in the modern era. I want to thank Thomas Guerriero, Colin Taylor and our entire board for their support and to our fans, both current and future, for their trust in me as we work together growing our club."
About Oxford City FC
Oxford City Football Club (OTCQB:OXFC) is a publicly traded company, which is an owner of a professional football club in the Conference North Division and a professional football club in the Hellenic League Premier Division of the English Football Association. The company is strategically positioned to implement their vertical integration model incorporating all their divisions towards future growth. The company also owns a University in the United States, which expects to have its first brick and mortar campus in South Florida in the near future and expects the strong ties in Oxford to strategically put the University in a tremendous position for the future. The company also owns a Registered Investment Advisory Firm based in South Florida. This diversified portfolio of companies has established a solid core foundation, which we hope will allow the company to have a multitude of revenue streams in the future.
Safe Harbor for Forward-Looking Statements
This press release contains forward-looking statements within the meaning of Section 27A of the Securities Act of 1933, as amended, and section 21B of the Securities and Exchange Act of 1934, as amended. Readers are cautioned not place undue reliance on these forward-looking statements, which are only predictions and only speak as of the date hereof. Forward-looking statements usually contain the words "estimate," "anticipate," "believe," "plan," "expect," or similar expressions and are subject to numerous known and unknown risks and uncertainties. These risks and uncertainties could cause the Company's actual results to differ materially those indicated in the forward-looking statements. Investors are encouraged to carefully review regulatory filings prior to investment consideration. Past performance is no guarantee of future success or that there cannot be losses or business interruption. The Company is in a rapid growth sector that may or may not continue to grow in the future and therefore poses risks that may be different than other investments. Management regularly provides news and additional information believed to be true and accurate at the time of dissemination but has no requirement to modify, comment or change in the future should circumstance change or information prove to be inaccurate for any reason. Additionally, the Company makes every effort to comply with all applicable laws.