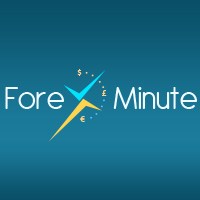 According to Mr. Millet, "When Bitcoin faces new challenges; we see new opportunities every day, so it is essential for stakeholders to know what is happening to it."
London, UK (PRWEB) September 15, 2013
Jonathan Millet, a pioneer visionary who understand the requirement for Bitcoins news says that it is essential for Forex news sites and Bitcoin brokers to install the 'Bitcoin widget'. According to Mr. Millet, "When Bitcoin faces new challenges; we see new opportunities every day, so it is essential for stakeholders to know what is happening to it."
His organization ForexMinute brings a customizable Bitcoin widget that can be used by Forex brokers to provide their traders and customers the latest news about this digital currency. Nonetheless, the Bitcoin news feeds which again are customizable can be tweaked to meet the specific requirement of the broker or news site.
Online portals, Forex brokers dealing in Bitcoin, Bitcoin exchange, etc. can use the widget for providing the latest happenings around the world. Traders and readers get to know the current Bitcoins exchange rates, charts, fundamental trends, etc. from the Bitcoin widget being offered by ForexMinute.
Mr. Millet suggests that when Bitcoins trading depends a lot on what is happening is outside the market e.g. government policies. It becomes essential to get the latest Bitcoins news and updates to know what are the recent development.
He also suggests that Bitcoin news widget will be useful for traders and readers as the news items displayed are the latest and representative. Thus, the brokers that wish to help their customers or traders need to install the widget for business proficiency.
About ForexMinute
ForexMinute, the world's leading Forex news and views portal, has become a one-stop solution provider for Forex traders and brokers as well as Bitcoins news. It provides all the required tools to individuals to become a professional Forex trader. Also, it helps Forex brokers provide high-end user-friendly trading experience to traders with an array of resources e.g. financial news by the minute, fundamental analysis, technical analysis, Forex tools and others.
For more information, visit http://www.forexminute.com or call +1 800 758 5780.
You can have the ForexMinute newsletter delivered to you each trading day. Simply sign up today. You will be kept up to date on the latest market action. It's free and simple - http://www.forexminute.com/newsletter.