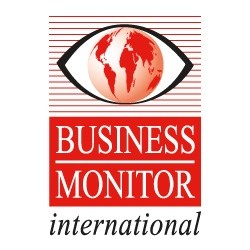 (PRWEB UK) 13 September 2013
Business Monitor has just released its latest findings on the Russian market in its newly-published Russia Business Forecast Report.
Although Business Monitor does not see any immediate challenges to Russian President Vladimir Putin's third term in office, they anticipate growing public discontent with the lack of political freedoms and the slowing economy over the coming years. Meanwhile, the case of Aleksei Navalny has demonstrated that the potential for grassroots uprisings remains in place, despite the increasingly authoritarian measures taken by the Kremlin in recent years to suppress political opposition.
While they expect Russia's consumer story to remain attractive over the next few years, economic growth will be lacklustre as a result of deferred investment and too much government intervention in key sectors – energy, infrastructure and banking – and declining global oil prices.
The report notes that the precarious security situation in the North Caucasus poses a major challenge for the Russian authorities, who are at risk of losing control of this vital region. The Kremlin has few good options, and will most likely maintain a combination of repression and federal subsidies, but tough security policies will create a backlash that could undermine its position further.
Major Forecast Changes
Business Monitor identifies that the rapid decline in Russia's current account surplus in 2012 signals that the erosion of export competitiveness is occurring faster than they had expected, hence their decision to revise down current account surplus forecasts. Business Monitor now expect a surplus of just 2.7% and 1.8% of GDP in 2013 and 2014, with the surplus to shift to deficit by 2017.
Although their 2013 forecast for the Russian economy was already below consensus, Business Monitor see growing headwinds hampering economic growth beyond this year. As a result, after revising the 2014 growth forecast from 3.8% to 3.5% previously, they now expect growth to slow to 2.9%. For 2015, they have adjusted their forecast from 4.3% to 3.2%, which takes them well below consensus for both years.
Key Risk to Outlook
Business Monitor expect Russia's central bank to cut the refinancing rate by 25 basis points, to 8.00%, by end-2013, even though inflation is likely to remain above the central bank's target on the back of a weak rouble keeping the import bill elevated. They believe the political pressures for more accommodative monetary policy are likely to prove overwhelming.
Follow our European related insights here.